March 24, 2016
Rebecca Crommelin
Property is not your only 'nest egg' worth protecting
Take a look at our financial tips to help you protect your home and superannuation this Easter.
For many Australians, the Easter long weekend is a great opportunity to have some much needed down time.
But with interest rates still sitting at historical lows, and ongoing speculation that superannuation changes are ahead - the Easter long weekend is a great time for borrowers to set aside some time to focus on their current financial situation and look at ways to protect their nest egg for the future.
One 'nest egg' that Australians should be focusing on this Easter long weekend is their property.
With interest rates at record lows, there has never been a better time for homeowners to pay down their property debt. By making extra home loan contributions, borrowers can reduce the interest they will pay on their loan, as well as helping them to own their property and improve their financial situation faster.
However, property is not the only nest egg Australians should be looking at protecting this Easter.
It is also important for Australians to review their broader financial situation - including their superannuation - on a regular basis. Because at the end of the day, your superannuation is the money you will live on during retirement, so it is important that you take the appropriate steps to give your super a boost.
If you are looking to use the Easter long weekend to review your financial situation and make sure your nest egg - including your home and superannuation - is not only well-protected, but has the ability to grow and flourish, then take a look at our following tips to help you protect your nest eggs: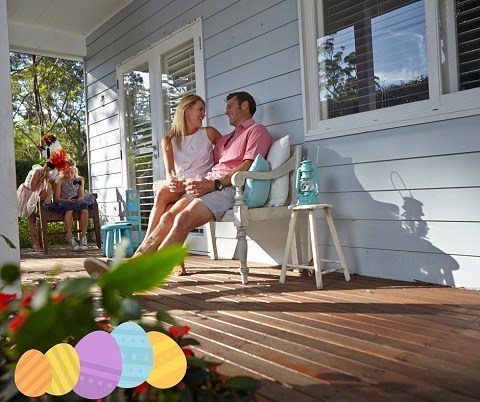 team of mortgage brokers and a financial adviser that can help make your money work harder and ultimately help you to achieve your financial goals sooner.
Call our team at Mortgage Choice Armadale & Byford on (08) 9485 0090 to secure your financial future today.
Find out how else our team can help you achieve your financial goals
Meet our team of brokers and financial adviser from Mortgage Choice Armadale & Byford