April 07, 2014
Tiffany Hancy
So it was verge collection last week, I love verge collection, I love it!
Don't get me wrong, I'm not one of those people that go shopping along my neighbours front yards, take an empty trailer out looking for goodies and come back with a shed full of knick knacks or fixer uppers and I'm not a copper sniper.
What I love is that 2 times a year I can get rid of anything that is no longer working, needed or wanted (that we can't donate at the Good Sammy's or similar).
I love that I don't have to blow one of my 4 annual tip passes to get rid of packaging or the 15 year old lawn mower that finally and mercifully after years of me willing it to, died. I love that I can walk 20 metres to dispose of junk rather than load up the trailer and take the hike to the tip.
What I don't love is not being able to take the kids to the tip and play spot the crocodile. Out of all the rubbish I tell them, they steadfastly hold on to this as truth. The kids never get upset that I can spot 20 huge crocodiles at the tip while they think they may have seen something move or may have seen a tail poking out of the rubbish pile.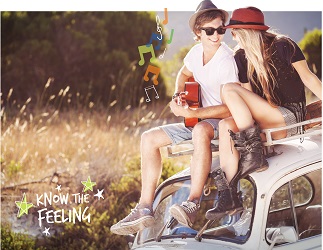 Twice a year a 3 x 3 metre vortex opens up in my front yard. I can literally drop anything on my verge during this week, go inside my house and make a coffee, go back outside and it's gone. I love the vortex. Once I put a fully assembled 10ft diameter trampoline on the verge, the round type with the net around it. I went to the back yard to pick up some empty pots for the verge and on my return the trampoline was gone. It was a fully assembled trampoline, it had vanished, it was just gone!
I love that the almighty vortex, permitting that we get a second chance. That DVD/VCR Combo Player that I hate and threw on the pile only to have second thoughts about because we still have home movies on VCR tapes. I really loved that I had a second chance to retrieve this player. I loved that I did not get a hiding from my lovely wife for throwing out the player in an ill-conceived moment of executive decision making.
Just like the vortex, Mortgage Choice in Armadale & Kelmscott offers second chances too. We have over 20 lenders on our lending panel, from the majors, smaller or middle sized banks, to credit unions, building societies and lenders that specifically assist those who have had financial difficulties.
Banks have set credit policies that their credit officers must follow when assessing your application. An application can on all appearances appear strong but fall over on one issue alone. Another bank may be totally fine with the application as a whole though. Just because one bank says no, doesn't mean there aren't some or many other banks that won't say yes.
So if you need a second chance or better still want to get it right first time round. Give our team a call at Mortgage Choice Armadale & Kelmscott on 9485 0090, we'd love to help.
Find out more about how we can help you achieve your goals
Watch our latest home loan video tips and updates right here
Read what others have to say about the team at Mortgage Choice Armadale & Kelmscott