October 06, 2015
Rebecca Crommelin
We see low or zero interest car finance advertised all the time and many people find this an exciting way to purchase their next vehicle. But we all know that you don't get anything for FREE.
So who is really paying for you to have an interest free car loan? You guessed it... YOU ARE!
A 0% interest car finance deal can sound great, but scratch the surface and the deal may not be so generous after all. Here's why:
0% interest finance deals are a type of subvention agreement - the cost of the finance is already loaded into the car sales price
This gives you much less opportunity to negotiate on the price of the car
You could end up paying more for your car than if you buy without dealer finance
Call our team today on (08) 9485 0090 to secure a great deal on car finance.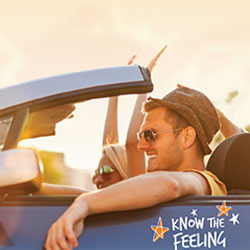 The old belief that "there is no such thing as a free lunch" certainly applies when it comes to low or zero rate car finance deals.
Watch our latest video on the truth about 0% interest car finance...
As your Mortgage Choice in Armadale & Byford brokers, we have access to a range of lenders who provide competitively priced vehicle finance. And we can even help you secure pre-approved car finance.
For expert help securing a great deal on your next car purchase, give our team a call today on (08) 9485 0090.
Vaios Toutountzis,
vaios.toutountzis@mortgagechoice.com.au
We are more than just car loans! Find out how else we can help you
See our latest home loan & property video tips here