Our team of experienced mortgage brokers can help you with everything from buying your first home, refinancing, financial planning or even investing in property with your Self Managed Super Fund!
Drop by and visit us at Level 2, 76 Mill Point Rd, South Perth or contact us today by calling us on (08) 9472 0211
Bryan McGuinness
Bryan is our Financial Adviser with over 25 years experience in helping people make smart financial decisions. He understands that everyone's situation is unique and can tailor make an appropriate solution to help our clients achieve their financial goals.
He assists our clients with strategies for wealth creation, wealth protection, debt reduction and retirement planning and helps them navigate their way through the complex world of finance.
Bryan has worked with a wide variety of clients including those just starting out on their financial journey, right through to retirees and everyone in between.
Bryan loves spending time with his family, travelling and outdoor activities.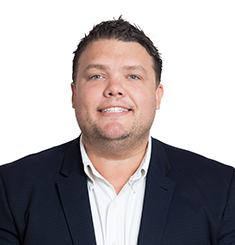 Tyson Lewis
Tyson has been with Mortgage Choice since 2005 and is the Director of three Mortgage Choice franchises. He is a finance and property enthusiast and has helped hundreds of clients realise their property and investment dreams.
In his spare time his is involved in the local football and basketball clubs and loves taking his lovely wife and two children away camping and four wheel driving.
Tyson has won over nine state Business Excellence Awards and with a passion for finance he is available to help you now.
Nathan Bottrell
Nathan has been the Senior Loan Writer at Mortgage Choice South Perth since 2011 and is your first home buyer and investment specialist.
He has previously won several national sales awards and credits his success to outstanding customer service and a genuine desire to help his clients.
A NRL and Harley Davidson fanatic, Nathan is not afraid of looking outside the box and finding a real solution for your finance dreams.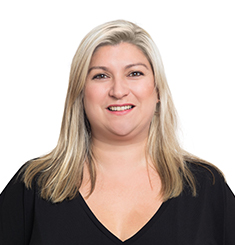 Evette Lewis
Evette joined Mortgage Choice in 2012 and has joint roles as Assistant to Bryan in Financial Planning and Marketing Manager for the entire group. 
Having owned her own successful business previously Evette is a great asset to our team who keeps our clients up to date with what's going on at Mortgage Choice and in the industry.
She also liaises with all the Insurance and Superannuation companies to make sure all our planning clients deals are running smoothly. 
Evette loves spending time with her family, Yoga and travelling.
Vikki Hanning
Vikki has been the Office Manager at Mortgage Choice since 2007 and with over 20 years experience in the finance industry she is a vital element of the South Perth team.
Vikki has three state Business Excellence Awards to her name and away from work her passions include travel, theatre and food.
Liaising with the banks, real estate agents and settlement agents on a daily basis she ensures your loan travels as smoothly as possible.