Here at Mortgage Choice in Dandenong, we have the knowlege and expertise to help you meet your financial goals whatever they may be.
We're a proud team and are driven to deliver a smooth and seemless process for our clients.
Our team have experience in mortgages, related accounts, motor vehicle and corporate finance and all your business finance needs.
Why limit yourself to what one lender tells you when you walk into their branch, when in one meeting we he can compare your requirements with over 20 of Australia's leading lenders?
We will guide you through the whole process of finding a suitable loan - from selection to application and all the way through to settlement. We look forward to helping you find the ideal Home Loan for your individual requirements, and remember we do not charge you for this service. 03 9791 3401 or alternatively 0418 222 137 or 0418 222 187.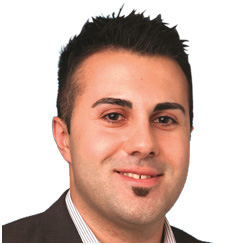 Volkan Yildiz
Volkan brings to the team a wealth of experience in both Retail Banking and Personal Lending. He has spent many years working as a Personal Lender where he has helped many of his clients purchase their first home's, investment properties and the like.
Having been raised and continuing to live in the City of Greater Dandenong, he has taken the opportunity to own a Mortgage Choice Franchise in Dandenong so that he can continue servicing the fellow residents within his community with a diverse range of Home Loan Products from over 25 Lenders on the Mortgage Choice Panel.
Volkan's goal is to utilise his extensive knowledge in lending and finance to help his community of clients, friends and referring partners achieve the best possible outcome in reaching their financial goals.