Testimonials
Testimonials and Reviews
---
I recently had the opportunity to engage Warren Williams from Mortgage Choice to source funding for a commercial car loan. He thoroughly sought the best options available & presented the different options to me.

He communicated to me what stage the process was at regularly, & ultimately this lead to me using his services.

Whilst I initially sought pricing & availability for the vehicle from a local motor dealership, Warren advised me that Mortgage Choice offered a service to source the vehicle I had chosen, & his colleague contacted me several times to discuss my requirements.

Warren also advised me that he had contacts in the insurance industry, & again, this lead me to using his recommended contact to arrange comprehensive insurance for the vehicle.

I would have no reservation recommending Warren to anyone looking to arrange funding, as he was a pleasure to deal with & made himself available at times to suit me, including signing contracts on a Saturday morning at his office in Hornsby.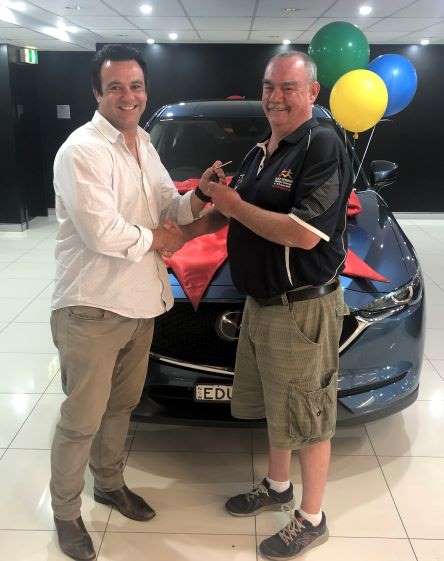 ---
I can highly recommend Warren for your mortgage. He went well beyond the norm to help us out as we had a complicated credit situation but he stayed on the case till he found a suitable lender. This is in stark contrast to our bank and another mortgage broker who gave up at the slightest hiccup. He kept us informed all along the way and the process was very simple.



---
Warren has been great help for both our first property and now onto our second mortgage I was certainly apprehensive at first and I'm not the easiest to work with and always have many questions regarding home loans. However Warren has been able to answer everything needed and see us Warren is always willing to travel and have a conversation whenever needed A decent genuine person Thank you for all your help




---
Warren provided me with swift, independent and well considered mortgage advice in what had unexpectedly become a complex situation. Highly recommended!



---
Warren is a true professional his attention to details and explanations of everything is awesome, you are left completely confident that he has found the right deal for you and has made sure that the banks cannot say no.



---
Very prompt and honest but most importantly I appreciated the transparency between broker and customer.



---
Warren lets nothing get in the way of providing quality advice - even when there is no direct benefit in it for him for doing so. Definitely the sort of person you want on your side. So stop reading reviews and call him already.



---
Honest, tells it as it is, gives you advice that is a real life situation which is what you want when dealing with your money. Highly recommend!



---
Thank you Warren for your honest advice. Highly recommend to anyone looking for a trustworthy mortgage broker.