Your Mortgage Choice home loan & finance specialist in Albury, Wodonga, Wangaratta, Benalla & Shepparton
Thinking about buying your first home? Or thinking about Investing? Have a chat to your local home loan experts today.
Wodonga
4.9 (68+ total reviews)
Aggregated from:







Call Us

Mortgage Choice Wodonga

Office - 02 6056 4433

Fax - 02 6056 4466
Open Hours

Mortgage Choice Wodonga

Monday - Friday: 9:00am - 5:00pm


After hours by appointment

Free Appointment
Address
11 Morrison Street
WODONGA,

VIC

3690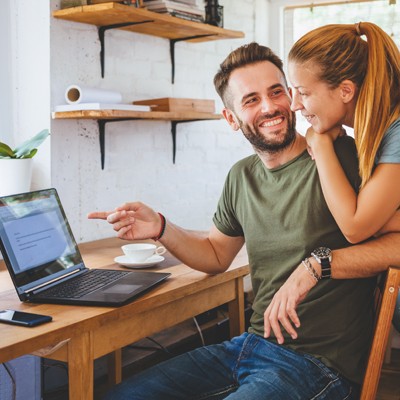 Latest home loan interest rates
Start your home loan journey today
Covering Albury, Wodonga, Wangaratta, Benalla, Shepparton and throughout North East Victoria.
Why choose us to help you?
I started with Mortgage Choice over 20 years ago and one of the main reason I joined was so that I can help and provide guidance to people with their financial options.
A mortgage is a big commitment but it need not be a big headache. Our team will work hard to make your life as easy as possible.
How can we help you achieve your goals?
Our team can help you find the home loan that meets your specific needs whether you're:
What are some key benefits for you?
Exceptional Choice (over 25 lender options)
Flexibile to meet you at a time/place that suits, or at our Wodonga office
Our service is at no cost to you
We do the paperwork with you
You'll receive the loan that suits you - not the lender
Not just Home loans, we can do car/personal loans, business/investment loans and more.
Enjoy the peace of mind that comes with a loan tailored to your needs.
Contact Wayne Smith and the team at Mortgage Choice Wodonga on 0429 606 121 or 02 6056 4433. Or call in and see us at 11 Morrison Street, WODONGA, VIC 3690.
https://www.mortgagechoice.com.au/wayne.smith/fact-find.aspx
The right home loan for your needs
Our mission is to find the right home loan for your individual needs and to always have your best interests at heart. Plain and simple. Which is why we have such a wide range of lenders to choose from. We can search through hundreds of products to find something tailored to your situation. ~
Client reviews
Wayne was legendary to work with.

If youre after a mortgage broker who gets the ball rolling, gives you answers quickly, and has your best interests in mind.

Go with Wayne.
We cannot thank Wayne and Karen enough for the effort, time and work in achieving our loan. They were always happy to assist with good humour and no question was too difficult to answer. We have used them in the past and would use them in the future. Sorry guys, you are stuck with us. LOL
Great service, very friendly and helpful.
Thanks Wayne and Karen
Mortgage Choice Wodonga did an amazing job with our home loan. The team was excellent, professional, efficient and always exceeded our expectations. I highly recommend them.
Wayne was wonderful to deal with when we started our process of looking for a home loan, often checking in with us along the way. Wayne was genuine and personable, easy to communicate with and really helped us to understand all the details. Karen took over the formalities once we were on the home loan path and communicated everything to us regularly.
We would highly recommend mortgage choice wodonga.
Karen and Wayne from Mortgage Choice Wodonga have gone above and beyond for us multiple times over the last 3 years. We are so grateful for their efforts to always make sure we are getting the best deal and having the knowledge to answer all of our questions. Nothing was too hard, no question was too silly and they truly were a pleasure to deal with. We highly recommend the team at Mortgage Choice Wodonga for all your finance needs. Thankyou so much Wayne and Karen
Highly recommend Wayne and Karen from Mortgage Choice Wodonga.

I have been a repeat customer for several years, and they always go above and beyond to get my finance approved.

They provide a professional and friendly service, keep you well informed along the way, and ensure you have the most competitive rates.
Could not fault Wayne and Karen. Initially, my loan got knocked back for certain reasons, and MC went above and beyond what they needed to, and finally secured my loan. I could not be more appreciative of what they've done for me.
Thank you to Wayne for doing such a terrific job securing financing for us. Wayne was very friendly and easy to talk to. Very committed, answered every call and question we had even out of hours. Wayne got us an excellent rate that was very competitive. Wayne came up with a very smart financing strategy that let us purchase our new family home before selling our existing home, especially without paying... read more
Our experience with Wayne and his team has been smooth and an easy process. Wayne has been available when required and always following up on things. A noticeable difference from our previous broker, thanks Wayne.
First home buyer's guide
Purchasing your first property can be an overwhelming process and there may be steps you are unsure or unaware aware of. This guide will walk you through all of the steps involved in the buying process.