Equipment finance
Equipment finance through your Broadbeach & Mermaid Waters mortgage brokers
If you're starting out in self-employment or have an established business with good growth then chances are you may need some new equipment. Our Pacific Fair, Broadbeach mortgage broking team can help you work out the best finance options to fund this equipment.
It could be anything from espresso machines for cafés to the latest tools for tradies.
The benefit is that equipment finance removes the need to spend large sums on equipment by enabling you to essentially rent or lease items over a set period of the contract.
Equipment finance can be used to acquire a range of expensive equipment, such as vehicles, forklifts, IT hardware, industrial machinery, telephone systems and other forms of plant and assets. However this finance does not cover trade and operating expenses or property.
This kind of finance is particularly helpful for businesses that want to manage their cash flow. Finance companies may also take into account seasonal cash flow variation when creating a finance payment plan.
Various types of equipment finance are available, including hire purchase, finance leases and equipment loans.
Hire purchase will suit a business that wants to eventually own the assets outright, although the finance provider owns the equipment until the contract is paid out. A deposit is usually not required.
An equipment finance lease is similar to a hire purchase arrangement, but rather than making payments with the goal of owning the equipment, the business negotiates a new arrangement at the end of the lease contract, and either continues leasing the existing item or opts to lease a new item. This enables a business to have access to the latest equipment without constantly spending capital.
Another option is an equipment loan (sometimes known as a chattel mortgage), which is a fixed interest loan secured by a mortgage over the asset. This arrangement has some tax advantages, in that GST is not paid on loan repayments.
Wide choice of equipment finance lenders
Mortgage Choice in Broadbeach at Pacific Fair can guide you and give you the information you need to find the right equipment finance package for your needs. We offer a wide choice of lenders to find you a great deal on equipment finance for your business.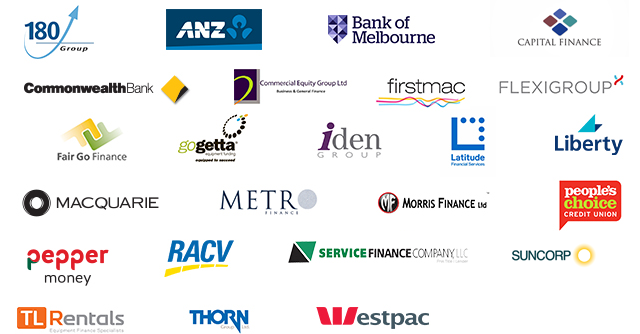 Contact us in Broadbeach today!
Call us today on 07 5676 6433 or book an appointment with us directly online.
Compare and save on equipment finance
We can guide you and give you the information you need to find the right equipment finance package for your needs. We offer a wide choice of lenders to find you a great deal on equipment finance for your business. ~