Financial Planning
Financial Planning for Broadbeach, Mermaid Waters & Mermaid Beach areas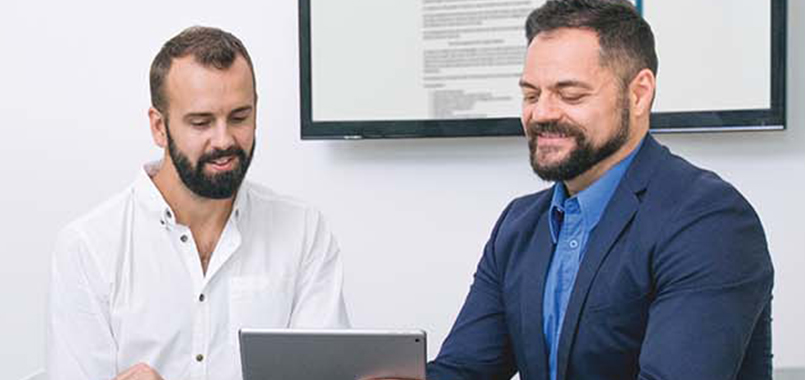 Start your home loan journey today
Located on the Gold Coast, Mortgage Choice Financial Planning provides professional financial planning services in the Arundel, Southport and Helensvale area through an easy to follow process.
Our focus is on delivering exceptional financial advice through wealth creation and wealth protection strategies.
Financial Planner for Broadbeach, Mermaid Waters & Mermaid Beach areas
Your financial affairs can be complex and seeking financial advice will ensure you receive expert advice tailored to your needs.
At Mortgage Choice Financial Planning servicing Broadbeach & Mermaid areas we believe that no two investors are alike; which is why we go out of our way to provide a truly personalised service.
Our Financial Planner team for Broadbeach creates a unique and innovative solution reflecting your needs and objectives, timeframe, risk tolerance and investment preferences.
Whatever your needs are, we can help. What distinguishes us from the rest is our commitment to client relationships. Our clients often come to us through word of mouth - our business is built on the premise of quality advice and mutual trust.
Through our Broadbeach financial planning services we offer:
Personal insurance
Nobody wants to think about insurance until they actually need it, but by then it could be too late. Our Financial Planners can review your current insurance strategy and determine whether it is appropriate, or if you are in need of further cover.
Investment planning & wealth creation
We will help you identify personal goals you wish to achieve and understand how much risk you are comfortable with. We'll then build a portfolio of investments that are best suited to your goals.
Superannuation & rollover advice
Super may be designed for retirement, but it's your money and you have complete control over it today. Our Financial Planners will help you discover super strategies to make sure you're making the most of this valuable resource.
Retirement planning
We all look forward to the day we can stop worrying about the daily grind, and a quality lifestyle in retirement is possible with a bit of forward planning. Together with our clients, we will look at strategies to make sure your nest egg lasts through retirement.
The key to future financial security is budgeting and establishing a regular savings plan. Together we can analyse your current situation and identify areas for improvement. We will also look at ways we can help to reduce your debt and create a budget planner for you. This will allow you to have more control and understanding of where you money goes.
Contact Mortgage Choice in Broadbeach at Pacific Fair today on 07 5676 6433 to arrange an appointment