Home loans
Buy property with competitive home loans for Broadbeach, Mermaid Waters & Mermaid beach areas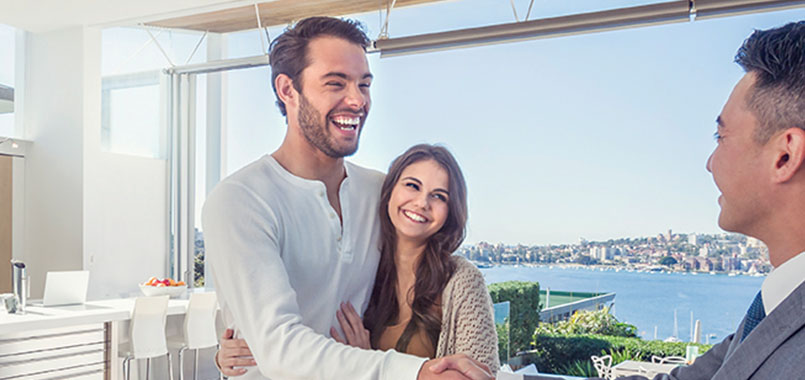 Start your home loan journey today
It doesn't matter if you are buying your first home, refinancing or investing, our team at Mortgage Choice in Broadbeach at Pacific Fair, Gold Coast can help you with expert advice throughout the whole process - from application through to settlement.
Our Broadbeach mortgage broking team make it easy to find the right home loan for your needs. Mortgage Choice has access to a huge number of great home loan deals from a wide range of experienced and professional lending institutions, including banks, building societies and credit unions.
The market is competitive
We understand that home loan interest rates will play a big role in your decision to go with certain lenders, and have an even bigger impact on what your repayments will be. Lenders know this as well – so there's plenty of competition to provide the very best home loan rates on the market.
So many home loan types to choose from
Since mortgage interest rates are decided by a range of factors, and they will vary from lender to lender, it's important to stay up to date with current interest rates and compare different types of home loans, such as variable rate home loans, fixed rate loans, line of credit loans, construction loans, and bridging loans - to see which home loan interest rates offer the best value without compromising on loan features.
Have you been knocked back by the banks?
Even if you've been knocked back by the banks because you don't tick all the right boxes, we can help. Having your loan application rejected can be disheartening and stressful - it could be due to your credit history, lack of deposit, employment changes, other debts or from being self-employed. But just because the banks have said 'no', doesn't mean there aren't other options.
Contact us today
No matter what situation you're in, we'll have a chat to get to know you and understand you and your needs.
Contact our team at Mortgage Choice in Broadbeach at Pacific Fair today - Call us on 07 5676 6433 or book an appointment with us directly online.
Get the right home loan for your needs
Our mission is to find the right home loan for your individual needs and to always have your best interests at heart. Plain and simple. Which is why we have such a wide range of lenders to choose from. We can search through hundreds of products to find something tailored to your situation. ~