Testimonials
Reviews for Mortgage Choice in Broadbeach & Mermaid Waters areas
The team at Mortgage Choice in Broadbeach at Pacific Fair are at their proudest when they help you. Part of the pleasure of helping our clients reach their property goals is seeing the the feedback we receive along the way.
Here are a few testimonials from clients across our businesses.
Find you how we can help you too by calling us on 07 5676 6433 or book an appointment with us directly online.
---
Thanks to Will at mortgage choice for helping us buy our first home. Will was patient, supportive and knowledgeable throughout the entire process, worked with us to make sure we understood the process and secured a loan that worked for us and our circumstances. He kept us up to date every step of the way and was always available to chat when we needed reassurance or extra info. We knew very little before seeing Will however he left us feeling confident and empowered to tackle the challenging market. Can't thanks and recommend Will enough, he made buying our first home a far smoother process than expected!



---
Thank you for an excellent experience under some pretty trying conditions and tight deadlines. Well done.



---
Will and team have been exceptional in helping us locate a good lender and have been ever present throughout the process of acquiring our new home. Would not hesitate to recommend!



---
Will and Anne could not have been more helpful and professional. Refreshing indeed!



---
I highly recommend William and Anne. They assisted me with getting a loan, that at the time I thought was very unlikely. They were very professional, friendly and caring. They are the only people I will be using in the future.



---
Just bought my first unit and am extremely happy with the service provided by William Todd and Anne at Mortgage choice Broadbeach! William was very proactive in finding the best loan options to cater for me and was always available to provide me with all the information needed. The process of being pre-approved all the way to settlement was very smooth. If you are thinking about buying I highly recommend you visit Will to make sure you are in the best hands when entering the market! Thank you Will and Anne for all your help! :)



---
Couldn't be happier with the service from Anne and William at the Broadbeach office. It was like working with people I've known for years, easy, very efficient, effective and most importantly right. Great communication, efficient service and the right advice on selecting our lender. All backed up with the delivery to ensure we were comfortable and ready for settlement. Both Will and Anne were more than flexible to work around my and my partners timetables. The entire experience with them was exactly what you'd want when going through the process and excitement of purchasing a new home.



---
Anne was absolutely across every aspect from start to finish. Her communication and knowledge made the whole process extremely clear and I felt that she was completely in control of every moving part including elements that were meant to be looked after by the solicitors. Based on my experience I would have no reservations in recommending Anne and Mortgage Choice in the future.



---
Will did a great job securing us a loan.



---
⭐⭐⭐⭐⭐



---
⭐⭐⭐⭐⭐



---
Working with William and Anne, was so easy from start to finish, very supportive and helpful, we definitely recommend them and we'll happily use them again cheers.



---
We found the help we received to be fantastic . Both Beau and Anne were friendly and their communication excellent keeping us informed of the progress of our application. The loan we finally received was as good as we could have hoped for. Beau was able to negotiate an extended settlement date . We cannot speak highly enough of their service.



---
Beau and his team at Mortgage Choice have been nothing but professional and attentive throughout the whole process. They have been so good that this is in fact the third time that I have used them and I cannot fault them on all three occasions. Anne always kept us up to date on all the dates that we had to meet and followed up the day after.



---
Beau Dalton and Anna Smith made the process of refinancing our investment loan that was with one of the bigger banks at a high interest rate to a credit union with more ethical investment strategy and a much lower interest rate plus a draw down. They made the provision of documents and IDs very simple and all online. Very happy.



---
Beau and Anne were a pleasure to deal with in all aspects of our refinance. Their friendly and professional approach were second to none and made our refinance much easier than expected. I would highly recommend their service to all needing advice and help when dealing with refinancing home loans.



---
Best broker ever and never too busy to help and keep customers happy. Bought my 2nd house through Beau and Anne and i will keep doing this in the future. Thank you



---
We wanted to thank the entire Broadbeach Pacific Fair Mortgage Choice team for all the support provided. They were always available, provided great communication, and the best service. The entire process was really smooth! Thanks team Mortgage Choice Broadbeach.



---
⭐⭐⭐⭐⭐



---
⭐⭐⭐⭐⭐



---
I could not recommend Beau and the team at Mortgage Choice enough! They were extremely efficient and go above and beyond from the minute you call/walk in the door. I will definitely be using their amazing services in the future! Thanks team :)



---
Beau and Anne helped us get our home loan across the line in record time. Friendly and responsive service, thanks so much!



---
⭐⭐⭐⭐⭐



---
I have used Beau Dalton and his assistant Anne a couple of times. They are really great to work with, good advice and thorough service. Makes the lending process much easier.



---
Honestly a facebook recommendation doesn't do beau and the team at morgage choice pac fair justice. they went above and beyond for us and we will forever be truly grateful.
FHO thanks to them.
Amazing experience and would definitely recommend you pay them a visit if your thinking of a home loan 🙏🏼🌴
thanks again beau and Anne



---
Darren was able to help us get a loan that no other bank could and without the stress. Darren is very knowledgeable and managed to get us a great deal too. Darren and the team are very friendly and we highly recommend them.



---
Beau and Anne were absolutely fantastic helping us buy our very first home. They were always a phone call or an email away if we needed them (I distinctly remember me panic phoning Beau on a weekend while he was at a wedding and he phoned back straight away!). If you're thinking of buying a home and are looking for a mortgage broker, look no further than Mortgage Choice at Pacific Fair, you won't regret it.



---
We are extremely greatful to Beau and Anne for there exceptional prompt service. Beau has great knowledge and expertise which made everything go so smoothly. Anne is lovely and communicated everything with us from start to finish. Would definitely recommend Beau and Anne. Amazing customer service.



---
Great company to work with, got us the best loan at a fantastic rate. Would highly recommend!



---
Beau, Anne and the rest of the team were incredible through the entire process. Put me with a lender that suited my needs and provided very quick approval.



---
Five stars for the fantastic service we received from Beau Dalton and Anne Smith at Mortgage Choice Pacific Fair. You guys are just amazing. It wouldn't be possible without you Anne. So thankful to you guys. Great service from a great team.



---
I just want to say Thank you so much for your help.You guys are just best.best service and very helpful firm.
Without your help it wouldn't b possible as I was struggling so much.You guys just took all the burden off from my head.Thank you so much for this help. God bless



---
Anne and beau have helped me with a number of mortgages now both very knowledgeable and helpful people. Highly recommend them.



---
From start to finish - Anne and Beau were fantastic. Professional, efficient, knowledgeable and experienced. Not to mention down-to-earth and approachable. This successful home loan coordinated by Mortgage Choice was my first. I am so glad I was recommended to them and am gladly pass on this recommendation. Thank you very much Anne and Beau.



---
Thankyou Beau Dalton for guiding me though the process of getting a loan for an investment property. You went above and beyond in assisting me with documentation signing on a Saturday morning no less. A big thankyou to your PA Anne Smith. Wow what an asset to your business. So prompt at replying and no question was too trivial.
I am now the proud owner of an investment property and would have no hesitation in recommending Beau to anyone in the market for refinancing or investing.



---
Just wanted to thank you very very much for absolutely everything you did for us to get us over the line and allow us to buy our family our dream home. You always go above and beyond and always find a way to make things happen.
My dad would be so happy and I'm sure would be giving you a big hug himself if he could. Truly means a lot. Sending you all big hugs and lots of happy smiles
Thanks again....you guys are legends 🙌😊❤️



---
I've been meaning for weeks to properly write and say thank you for all your help with arranging my mortgage - I really felt like you went the extra mile to help get it all through in time. Of all the 3 mortgage brokers I used you guys were my favourite and I will definitely be recommending you.



---
Thank you very much for helping us to get house loan. I am really very happy from your and Anne's service. I also recommend my friend to call you regarding his land and house loan. We moving next week to our new house. Thanks again.



---
Jeanette Spinks has been so wonderful to us. I would recommend her every time.



---
Hi Anne and Beau, Just saying thank you for your help during this process. It was greatly appreciated. The work you two put in made it very easy for me.



---
From the day we stepped foot into the Arundel office Darren greeted us with a big smile on his face and made us feel so comfortable and at ease. Alastair and I chatted to Darren and straight away he said leave things with him he would be in touch. Darren left us in the highly capable hands of Tracy who was always so calm and sweet to chat to over the phone and always there to listen and answer our emails and questions. The Team and Mortgage Choice Arundel turned our dreams into a reality and our family is now living in our beautiful New Home. Can't rate or recommend these guys highly enough! Thank You Darren and Tracy much love and Blessings from the Kelton Family xxxx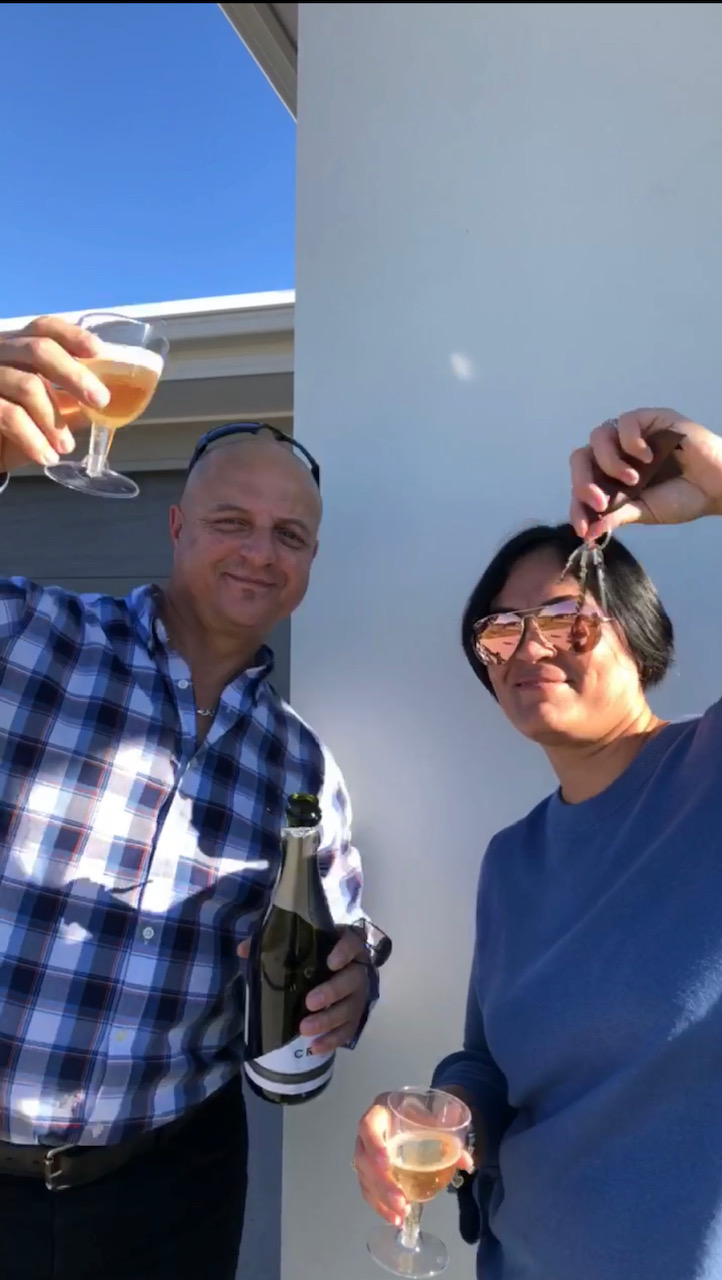 ---
Jeanette & Darren, We would like to take this opportunity to thank you both for going over and beyond in helping us with our Home Loan. With your patience, perseverance and recommendations, we may not be new home owners! Again, thank you both for everything and making us the happiest family.



---
Beau and the Pac fair team go above and beyond. What an amazing experience!



---
Anne and Beau are amazing! Anne is so helpful in guiding us and she is so efficient in responding queries and clarifying things. I am grateful that a friend recommend them to me and I would definitely recommend them to everyone I know as well as use their services again myself! Thanks for the support Anne and Beau!



---
Beau and the team at Mortgage Choice Pacific Fair are always willing to go the extra mile to help you out! Would recommend to any and everybody.



---
Thanks to Darren and Jodie we were able to be first time home owners. Darren was very easy to deal with and had a low fuss, no nonsense approach which put us at ease. Jodie has been amazing throughout the whole process which was overwhelming for us as beginners, but she made it so painless and kept us informed every step of the way and was patient with all our questions. There was a genuine interest from both Darren and Jodie to help us be home owners which we both really appreciate. Would definitely recommend the team from Mortgage Choice Arundel!



---
Refinancing our home loan with Darren and Jeanette was a positive and rewarding experience. Darren was straightforward and engaging and offered sensible and exciting options as well as listening to what we needed and wanted both terms of paying off our current home and having a plan for future investment. I feel he has a lot of experience and knows what he's talking about which gives us good confidence. Jeanette was fantastic in communication, keeping us informed about the process all the way and answering all our questions fully and sincerely with lots of phone calls. We got a lovely surprise bonus in our account from the mortgage provider, (thanks to a wise choice by this great team!!). We definitely recommend them and will choose them to assist us with our future mortgage needs.



---
Five stars for the fantastic service we received from Beau at Mortgage Choice Pacific Fair. Not only has he the expertise and knowledge in this industry but is willing to go the extra mile. From the minute we arrived and was greeted by Anne, who was super efficient, nothing was too much trouble. Thanks guys. Great service from a great team.



---
Amazing experience! Darren and Jeanette helped us a lot to get the loan approved to purchase the our dream house ! And everything went very well! Thanks so much guys ! Highly recommend!



---
What can I say, you have been amazing throughout this whole stressful process. I would honestly recommend you to anyone, you truly care about your clients and I can not thank you enough.



---
I wish to pass on my sincere thanks to all at Mortgage Choice in assisting me with obtaining my finance to secure my home. I can't thank you enough. Thanks for all your hard work. I will always be a fan of Mortgage Choice.



---
Beau is a great bloke. Very approachable and informative. Would recommend to anyone. Went above and beyond to provide us with the best option.



---
Mortgage Choice made buying a home extremely easy.



---
Overall a great experience. All staff are very knowledgeable and as a first home buyer really helped me through each step of the process would definitely recommend.



---
Darren and Jodie went above and beyond for our application. They were amazing, we cannot thank them enough. We would not hesitate to recommend them for all of your lending needs.



---
Absolutely no complaints. Phone calls and emails always responded to quickly, efficiently and courteously.



---
Beau and Anne made the transition and whole process so easy it was fantastic, thank you again.



---
Beau is professional, approachable & knowledgeable. Highly recommend his team & their services.



---
Very helpful, friendly service. They took care of all the details. Highly recommend to people!



---
Beau and his team went above and beyond to secure a loan for our first family home. We were kept well informed throughout the whole process and were very happy with the rate Beau was able to obtain for us. Highly Recommended. Thanks heaps guys.



---
Loved, loved, loved our association with this wonderful team of people. Thanks to everyone for making our path to home ownership easy and rewarding.



---
Both Beau and Anne offered an exceptionally high level of service. We are extremely happy with the advice offered and end result! Ni-Kola and I would definitely recommend Mortgage Choice to our friends and family



---
My husband and I recently used Mortgage Choice Arundel to purchase a new house, and could not have wished for a better service. We felt confident and supported throughout the entire process and would highly recommend this business. Thanks again for all your help!



---
Anne from Beau's office was extremely helpful. Normally this is a stressful process to go through but Beau/Anne made it very easy. Regardless of our queries they were always very quick to help.



---
Anne Smith was amazing, we really only had one meeting with Beau and then Anne kept us in the loop about everything, couldn't recommend her highly enough.



---
Outstanding knowledge & experience in the finance industry. Highly recommend Darren Comerford. A true gentleman.



---
Jeanette Maybanks has been very helpful with my first home loan experience.



---
The team at Arundel are fantastic, stepped us through the whole process and got us a great rate. Would definitely recommend!!



---
Excellent service and staff, a great experience. Loved working with Darren and Jodie, couldn't have been better or easier!



---
Great service and great communication.



---
The whole team at Mortgage Choice Arundel were friendly and efficient. Finances are always a delicate subject and they made us feel comfortable to discuss our situation and ultimately helped us achieve are current goals and improve our lifestyle.



---
Very helpful and got us sorted with what we were after.



---
After using a number of brokers Darren and his team exceeded all of our expectations. Darren made time for any questions we had and offered us a number of options. The package he secured for us was better than any we have had previously and we will use Darren every time we need help with finance. Highly recommended.



---
Thanks Anne.... it has been an absolute pleasure.
Your continual assistance with my very varied queries has been invaluable... your knowledge and patience were greatly appreciated :) .... but best of all has been your effervescent personality.
Thanks for making our experience a very memorable one. You rock!!!

We would also like to take this opportunity to thank Beau for his assistance with the initial stages of our loans.. again your knowledge has been invaluable in setting up our loans..you both are an awesome team!!!

Thank you!!!



---
Very helpful, friendly service. They took care of all the details. Highly recommend to people!



---
We can not thank you all enough. You have all been great and made the experience so much easier. Appreciate everyone's effort and look forward to working with you all again in the future.

Kind Regards

Joel Dowden



---
We would like to send you both a thank you for having the house settlement process and finance side go so smoothly and taking care of all the details professionally and being helpful at all times. Have moved in and very happy with the move and will have no problem with recommending yourselves to anyone requiring your services.



---
Darren Comerford and his staff at Mortgage Choice in Arundel went above and beyond our expectations in their quest to arrange our investments loans. Their absolute professionalism and attention to detail was by far better than any other brokerage firm we have dealt with over the years. We highly recommend Darren and his staff to any prospective borrower who want the very best lending options available in Australia today.



---
What a team you are!! We will highly recommend Mortgage Choice Arundel to everyone.



---
We would like to thank you, Jodie, Amy & all of the team at Mortgage Choice Arundel for the outstanding service we recently received. Your expertise & support ensured that the purchase of our property went smoothly & what could have been a stressful experience was anything but!
We will definitely recommend your services to anyone looking for a broker & we wish you all the best in the future.