Your local broker for Underwood, Rochedale, Logan and surrounding areas
We are the local experts helping the Logan community with home loan & finance services.

Talk to Yuhann Liu, your local Mortgage Broker in Southern Brisbane and Logan. Let Yuhann and his team compare over 25 different lenders to find you the right home loan - at no cost to you.
Underwood
5.0 (172+ total reviews)
Aggregated from:







Call Us

Mortgage Choice Underwood

Office - 0437 347 601

Fax - 07 3349 9927
Open Hours

Mortgage Choice Underwood

Monday - Wednesday - 9:30am - 5:30pm
Thursday - 9:30pm - 9:30pm
Friday - 9:30am - 5:30pm
Weekend & Other Times - By Appointment


Free Appointment
Address
Shop 8C, 21 Kingston Road
UNDERWOOD,

QLD

4119



As your local mortgage broker with a passion to help people become successful in life, we can take care of your financing needs by carefully assess and analyse your requirements, and then select suitable options from the hundreds of products we have access to from Mortgage Choice's panel of lenders. 
Helping YOU find the right solution
Our focus is on helping you, our clients, by listening to you, analyse and understand your requirements, and work out suitable options accordingly. Our unbiased opinion help you make the right decisions that will meet both your short and long term goals. 
We can take care of the research, application and communications with third parties for you.
We do more than just home loans
We are experienced and equipped to assist both first home buyers as well as seasoned property investors. These are the areas we can assist you with:
First Home Buyers 
Investment Loans (Property or Other Purposes) 
Construction / Renovation 
Property Research 
Bridging Loans 
Refinancing Existing Home Loan 
Top Up (Increase) Existing Loans 
Personal and Car Loans 
Debt Consolidation 
Equipment Finance & Leasing Commercial Loans 
Self-Managed Super Fund (SMSF) Lending 
General Insurance 
We are thorough and methodical
We all have our personal circumstances at every point in time and hence no one deal is ever the same. We are committed to spend time with you to listen and analyse your requirements, and identify suitable options.
Once we have selected a suitable product, I will then work with all third parties including lenders, solicitors, real estate agents, accountants or car dealerships to promptly execute the transaction. You will also be provided with regular updates every step of the way.
For those who have existing loans in place we will be able to help you revisit the marketplace to identify whether there's any room for improvement so you don't miss out what your existing or other lenders may have to offer from time to time.
Expert advice at NO COST to you
As mortgage brokers, we are paid commission by the lenders when you give us the go ahead and we succesfully apply a loan for you. Our services comes at absolutely no cost to you - so why not give me a call today?
Extensive coverage & flexibility 
We provide service that covers the following areas (but not limited to): Kuraby, Eight Mile Plains, Runcorn, Kingston, Logan Central, Woodridge, Underwood, Rochedale, Rochedale South, Slack Creek, Priestdale, Daisy Hill, Springwood, Shailer Park, Tanah Merah, Loganholme, Cornubia, Carbrook, Meadowbrook, Loganlea.
Don't wait any longer. Call Yuhann today for an appointment on (07) 3349 5999, or 0437 347 601
You can visit us at our office at Shop 8C, 21 Kingston Road, UNDERWOOD, which is conveniently located at Underwood Central, or we can arrange a location that suits you and your life style.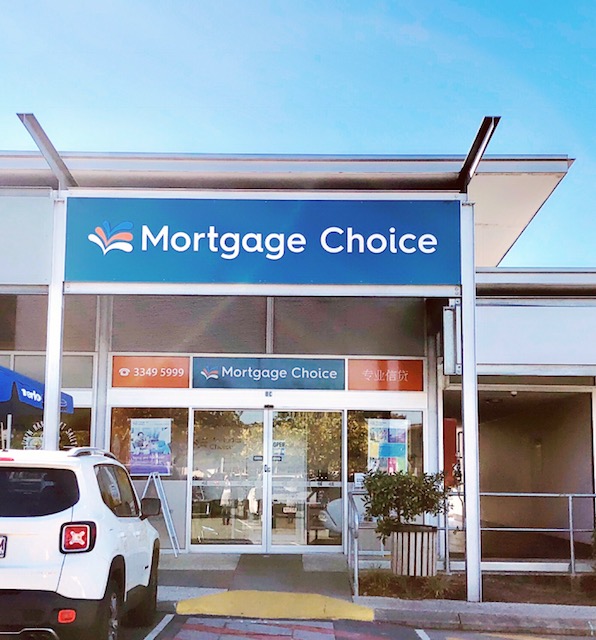 The right home loan for your needs
Our mission is to find the right home loan for your individual needs and to always have your best interests at heart. Plain and simple. Which is why we have such a wide range of lenders to choose from. We can search through hundreds of products to find something tailored to your situation. ~
Client reviews
Yu-Hann was amazing. He explains things very well and has an open door policy responding to questions and queries quick. As first Home buyers, we had lots of questions, Yu-Hann was super patient and accomodating. Highly reccomend. Thank you for a good experience.
We really had a wonderful experience with Mortgage Choice
We enjoyed and learned a lot during the process and surely will be dealing with them again in the future.
Shoutout to Yu-hann Farisha and for the rest of the Team
Yu-Hann was very professional and helped us alot with getting our property. Would definitely recommend
Yuhann is perhaps one of the hardest working people I know, and his work ethic translates to the quality of service he provides as a mortgage broker. Highly recommend for anyone and everyone
Yu-hann is amazing, patient and so easy to work with. He made us feel valued as clients and consciously made the process easy and relaxed. Thank you Yu-hann words cannot express how grateful we are for all your hard work to get us where we needed to be.
Excellent service Yu Hann Liu and farisha they did excellent services see u soon my next property thanks guys for everything
Yuhann was so helpful, thank you.
Yu-hann does an exceptional job and helped us get into our first home cant recommend enough
Yu-hann is the best broker i have met. He is really helpful whatever I ask. I will choose Mortgage choice again for my next house.
Yuhann and Farisha from Mortgage Choice Underwood are simply amazing As a first home buyer, I was understandably nervous about navigating the complex mortgage process, but Yuhann and Farisha provided me with unparalleled guidance and support. They helped me find the perfect mortgage option that fit my needs, were always available to answer my questions, and made the entire process an absolute breeze. Th... read more
First home buyer's guide
Purchasing your first property can be an overwhelming process and there may be steps you are unsure or unaware aware of. This guide will walk you through all of the steps involved in the buying process.