Franchises
Live local,
work local
Own your own Mortgage Choice franchise or join our local team of experts - mortgage brokers and financial advisers.
Buy a
franchise
Why Mortgage Choice?
We have a key point of difference in the market that gives peace of mind to our customers and franchisees alike.
Book an appointment with our franchising team today.
A stable brand with
potential to grow
Happy customers
We have arranged over 600,000 home loans and continue to write a home loan every 15 minutes in Australia. We are a brand customers trust with 90%+ customer satisfaction ratings.
Strong network
The Mortgage Choice network consists of over 450 passionate broking and financial planning franchises across Australia. And we are looking to grow even further.
Growing business
With a $54.4 billion strong loan book and $733.5 million Funds Under Advice and Premiums in Force in FY18, we ensure long-term growth and sustainability for the future.
Major Brokerage of the Year 2019
This award is a testament to the empowerment and retention of individual brokers in supporting the corporate's overall growth and development.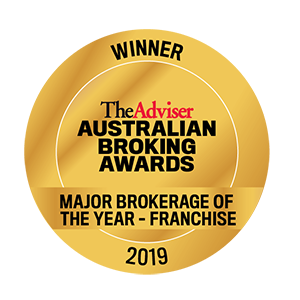 Forge your
new career path
Hear from
our franchisees
Keith's story
Adelaide Broker Keith Caine describes how he diversified his business offering to include financial planning and asset finance to increase his revenue potential.
Father and son shape up as a great team
Shared values, shared success
Keep in touch about
franchise opportunities

at Mortgage Choice
Stay in the know about upcoming webinars, events, and market news.