Testimonials
Find out why others trust David Coates and Aaron Hamstead, your local Mortgage Choice broker from Brighton
Great service is not just a matter of luck - we plan for it. But don't take my word for it, here are a few examples taken from the hundreds of testimonials we've received!
---
David has been excellent to work with. He has explained things clearly to me, has been responsive and has achieved an excellent outcome at a time when banking conditions have been challenging.
I do not believe I would have been able to get this outcome without his expertise, help and support.
Thanks David.



---
Great service, very pleasant experience first time round and again on my refinance, and car loan.



---
David Coates was extremely obliging, helpful and efficient.



---
Thank you for all your help over the years with mortgages, car finance and re-finance's. We would not have been able to get the mortgage without you and we certainly would not have saved as much money without you. Thank you!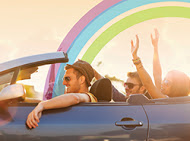 ---
This was the smoothest transaction I have experienced with home loans so far - minimal fuss and quick, efficient turnaround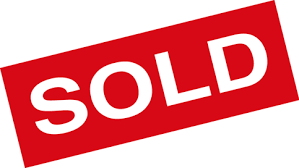 ---
Friendly, professional service. I had full confidence in the financial advice I was given for both my mortgage and income protection.



---
David and Helen were great. Talked us through each step and was patient with us, especially when we had troubles getting all our paperwork together.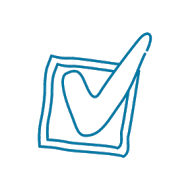 ---
Great service - knowledgeable, plain English, easy to contact and excellent at following up/updating on loan progress.



---
David was very accommodating by visiting us at home and taking the time to explain all of our options clearly to us. He stepped us through the process clearly and made buying our home an easy process - no dramas!



---
David and team were fantastic with deep industry knowledge and ensured a great experience.



---
David and Danielle were great. As first home buyers we had a heap of questions and they were very patient and helpful throughout our process, often working on various possible scenarios for us.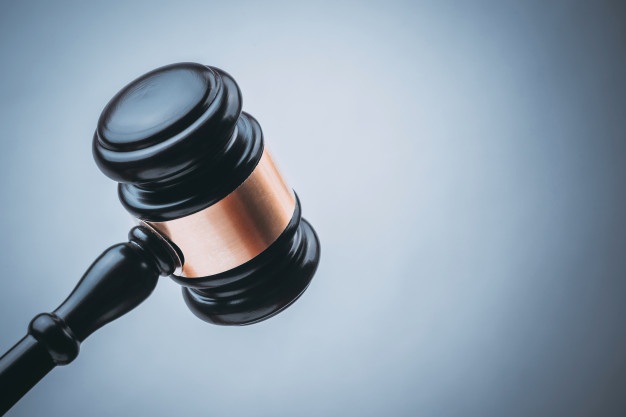 ---
Thank you David for an excellent service experience



---
Very helpful service and quick response at all times. Helped me get back into own home at 60 years of age after renting for nearly 25 years.



---
Once again quality service and advice



---
The whole team did a great job helping me find my first home. Thanks to David Coates and Danielle Lyons and team for the support.



---
I will always go to David for any further home loans I might require. He has been fantastic to deal with.



---
The following attributes make your service outstanding:
1. Immediate response to client requests
2. Time efficiency
3. Commitment to finding the best solution
4. Honest appraisal of clients financial circumstances
5. Ongoing support with following up on each step of the process



---
David has helped us with four mortgages and a car loan over the last 15 years. We wouldn't go anywhere else when we are next looking for new finance.



---
The team at Mortgage Choice were amazing - friendly, helpful and kept me up to date with how everything was progressing every step of the way. Very happy!



---
David went above and beyond helping us with this loan, even to the extent of travelling to us in Ballarat to sign the papers. He is an extremely dedicated, professional asset to any business.



---
As customers in a unique position of living and earning internationally we benefited from seeing a range of options in one go rather than having to approach many banks.



---
Great customer service - helped a lot leading up to settlement



---
I was impressed by the professionalism of the first meeting and felt comfortable that I was in experienced, competent hands. All staff members were great to deal with.



---
David and his team have always been a great help for us as we navigate our way through mortgage and borrowing options. Many thanks!



---
Even though our case was a bit more complex with me being on a visa, we received great service and quick replies.



---
Very efficient service. Everything went smoothly.



---
We had an atypical experience because we came to you at the very last minute in relation to obtaining finance to purchase our first family home. We were no longer happy with our existing broker who had seriously let us down two days prior to an auction for a home that we had our hearts set on after looking for over 12 months.

We initially called on a friend's recommendation and were quite desperate because time was against us for an auction the next day. We found David to be extremely helpful providing extremely useful information straight off the bat that had not been offered to us previously. At the time, I noted that this sounded like it was quite standard, however our previous broker had not offered us any similar information and I already felt like I had made a good decision making the phone call.

Our discussion greatly assisted my partner and I to make an informed decision and we immediately felt like you were trusted advisors with very sound knowledge of the best way forward. In addition, you were available for an extra conversation on a Saturday when we were totally new "potential" customers with no working history or real relationship.

Once we had made our purchase the process for obtaining our mortgage was a seamless, fast and easy experience. We would not hesitate to recommend your business to friends and family in the future.

Thank you again for all of your assistance.



---
David and the team were easy to deal with, quick with any issues. David explained everything really well in the initial interview and set out all the options and what they entailed.



---
David and Danielle, we really appreciate everything you have done for us. You made buying our first home in Australia as easy as 1, 2, 3. Thank you!!



---
Very happy. David and his team are professional, supportive and friendly. This is the second time we have used David's services as we are very confident we are getting the best service and advice.



---
The team at Mortgage Choice made me feel supported from the beginning and took care of everything. The team was approachable, friendly and knowledgeable. I would have no hesitation in recommending them to my friends, colleagues and family.



---
Everything went smoothly, everyone was very helpful and professional.



---
Personalised and attentive service and customer support. Very happy with outcome: lower percentage and much better loan product.



---
Very happy with service provided by David and team. Prompt in communication and replying to any questions.



---
David and his team have been very professional and informative throughout the whole application process through to loan approval. He has gone above and beyond with all our queries and understanding what we want.



---
David came over and was super helpful. We knew accurately what we could borrow and adopted his recommendation for our needs. Melinda was also great over the phone and could help us whenever we had questions.



---
Being a new property investor, I needed hand holding and was not made to feel I had asked one too many questions. Patience of staff is much appreciated as well as being followed up.



---
Very prompt, and extremely aware of my needs. I felt informed at all times and found all of my communication with all staff to be professional at all times.



---
Friendly service, helped with a complex loan and flexible with after hours meeting times. Thanks again David.



---
Very professionally handled. No effort whatsoever needed on my part. The five week settlement went very smoothly.



---
Very stress free transfer. It was great to hand the documentation side of things to someone who knew exactly what needed to be done.