Testimonials
Find out why others trust Aaron Hamstead and Andrew Kerr, your local Mortgage Choice broker from Brighton
Great service is not just a matter of luck - we plan for it. But don't take my word for it, here are a few examples taken from the hundreds of testimonials we've received!
---
Aaron and Jacqui were great from the start. They guided us through the process and kept us up to date! I thoroughly recommend these guys.



---
Great service, very pleasant experience first time round and again on my refinance, and car loan.



---
Thank you for all your help over the years with mortgages, car finance and re-finance's. We would not have been able to get the mortgage without you and we certainly would not have saved as much money without you. Thank you!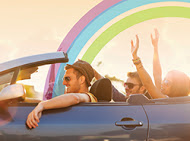 ---
This was the smoothest transaction I have experienced with home loans so far - minimal fuss and quick, efficient turnaround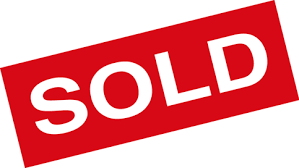 ---
Friendly, professional service. I had full confidence in the financial advice I was given for both my mortgage and income protection.



---
Great service - knowledgeable, plain English, easy to contact and excellent at following up/updating on loan progress.



---
Very helpful service and quick response at all times. Helped me get back into own home at 60 years of age after renting for nearly 25 years.



---
Once again quality service and advice



---
The following attributes make your service outstanding:
1. Immediate response to client requests
2. Time efficiency
3. Commitment to finding the best solution
4. Honest appraisal of clients financial circumstances
5. Ongoing support with following up on each step of the process



---
The team at Mortgage Choice were amazing - friendly, helpful and kept me up to date with how everything was progressing every step of the way. Very happy!



---
As customers in a unique position of living and earning internationally we benefited from seeing a range of options in one go rather than having to approach many banks.



---
Great customer service - helped a lot leading up to settlement



---
I was impressed by the professionalism of the first meeting and felt comfortable that I was in experienced, competent hands. All staff members were great to deal with.



---
Even though our case was a bit more complex with me being on a visa, we received great service and quick replies.



---
Very efficient service. Everything went smoothly.



---
The team at Mortgage Choice made me feel supported from the beginning and took care of everything. The team was approachable, friendly and knowledgeable. I would have no hesitation in recommending them to my friends, colleagues and family.



---
Everything went smoothly, everyone was very helpful and professional.



---
Personalised and attentive service and customer support. Very happy with outcome: lower percentage and much better loan product.



---
Being a new property investor, I needed hand holding and was not made to feel I had asked one too many questions. Patience of staff is much appreciated as well as being followed up.



---
Very prompt, and extremely aware of my needs. I felt informed at all times and found all of my communication with all staff to be professional at all times.



---
Very professionally handled. No effort whatsoever needed on my part. The five week settlement went very smoothly.



---
Very stress free transfer. It was great to hand the documentation side of things to someone who knew exactly what needed to be done.