Our team of home loan experts are always here to help! Talk to us today to see how you can make better choices with your finances.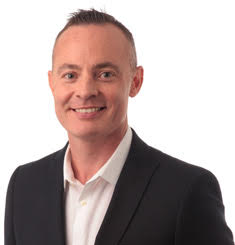 Adam Broughton
Principal
Adam owns Mortgage Choice Bondi and has led the team since 2014. Adam has worked within the mortgage industry for over 20 years and was born and grew up in East London, England.
As a small business owner I understand the importance of good service and value for money. I strive to gain the best deals for my clients, always ensure the process is completed with as little fuss as possible and most importantly I keep stress levels down by providing clear and concise communication throughout the process.
Outside of work, when I'm not entertaining my three kids I can usually be found training at the gym or taking a swim across the bay at Coogee Beach.
Mobile: 0428 717 536
Email: adam.broughton@mortgagechoice.com.au
Matt Spooner
Mortgage Broker
Matt is an experienced Mortgage Broker, and has been with Mortgage Choice since 2015. Matt knows the highly competitive Eastern Suburbs property market like the back of his hand, having lived in Clovelly all of his life, and specialises in financing property in this area.
He is a trusted adviser to people from all walks of life, and has clients ranging from First Home Buyers, to Chief Executives with some of Australia's largest organisations.
Matt attended Waverley College, and the University of New South Wales. Outside the office, Matt is a senior member of the Surf Life Saving movement, having been involved with the organisation for many years. Matt is also a NSW Justice of the Peace.
Mobile: 0438 630 051
Email: matt.spooner@mortgagechoice.com.au
Sarah Broughton
Mortgage Broker
Sarah started her career at Mortgage Choice in 2016 as the office manager and more recently as a mortgage broker. Born and raised in Hertfordshire England Sarah moved to Coogee, NSW with her family in 2014.
Sarah's career has been varied, starting out in finance and working up to the position of Head of Risk within a UK Commercial Mortgage Lender. Sarah is also a qualified Midwife providing parent education at the Sutherland and St George hospitals.
Outside of work you'll find Sarah looking after her three children (Archie, Oscar & Ellen), working out at Fitness First Randwick or helping out as a Kindi class parent.
Mobile: 0450 651 669
Email: sarah.broughton@mortgagechoice.com.au