Our team of home loan experts are always here to help! Talk to us today to see how you can make better choices with your finances.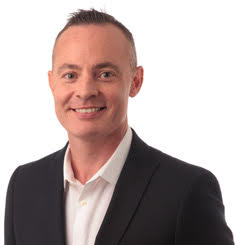 Adam Broughton
Principal
Adam grew up in London and began his career as a Mortgage Broker in the late 90's. Using his lending experience he has purchased a number of properties and manages his own investment portfolio.
Adam loves his clients! He has a passion for good service and makes it his mission to help them achieve their financial goals.
Adam lives in Coogee with his wife Sarah and three children, He is a serving member of Coogee Surf Life Saving Club and a keen triathlete.
Matt Spooner
Mortgage Broker
Matt is very proud to be in a field which allows him to truly help people secure their financial future through wealth creation and asset protection.

Matt has a passion for customer service and enjoys building & maintaining ongoing relationships with his clients. With a genuine interest in his clients well being Matt will always give that little bit extra to ensure problems are solved and that his clients are in a better position after coming to see him.

As a proud Eastern Suburbs local, having lived in the area for his whoel life, Matt and his family are well known around the grounds, and are an integral part of the local community. Matt attended Waverley College & outside of the office Matt is a member of Coogee Surf Life Saving Club, and is on the executive committee of Surf Life Saving Sydney where he is responsible for all Lifesaving Patrol Operations in Sydney.
You can catch him during the week at our office in Woolloomooloo. He is always happy to see people who want to benefit from his experience, whether you're a seasoned property investor, or just looking for some advice around a home for the family, he genuinely looks forward to hearing from you.
Ben Hoffman
Client Services Manager
Ben joined the Mortgage Choice team in February 2017 as our Client Services Manager, bringing a passion for property and investing, along with an enthusiastic and dedicated approach to make sure our clients are being given the best service possible.
Ben enjoys being a part of a strong team of professionals; working together to ensure each client receives a thorough and satisfying experience from start to finish. Ben is currently completing a Bachelor of Commerce at Macquarie University along with ongoing study to complete his Mortgage Broker qualifications.
On weekends depending on the time of year you will either find Ben coaching youth Rugby Union at Waverley College, on the Golf course or in the stands cheering on the mighty Sydney Roosters. Please don't hesitate to get in touch with Ben if you need any assistance.