Average client rating
4.9/5
From 118 Reviews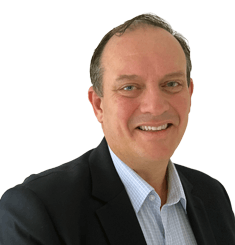 This is the second time that I have used Ben Dennis. He always goes above and beyond to help us in getting a competitive loan and supports when we have had questions.

Even though we are based on opposite sides of the country, Ben is always available for a chat and support with any questions.
As a first homebuyer, Ben was amazing to work with. He provided guidance on not just the product selection, but across the whole purchasing journey. He set realistic expectations and ensured that I was making well informed, intelligent decisions - especially for important items that I truly had no previous experience with. I would definitely work with Ben again.
We could not have done this without Ben! He works miracles!
Ben Dennis was extremely helpful and informative every step of the way. He continued to seek out the best options for my personal situation and truly made it an enjoyable experience. Thank you!
Ben Dennis is simply amazing. We dealt with Ben just over 12 months ago too and due to unexpected circumstances needed to refinance and include a complex purchase. It was a tricky deal with seemingly unending complications, but Ben was our advocate, gave exceptional and clear advice and walked us through the marathon to the finish line. Ben is straight, he is a subject matter expert (with a personality) he doesn't mince words and he gets the job done accurately and quickly. Thanks so much Ben, we're singing your praises to anyone who will listen! Adviser of the year nomination from us. We will definitely be back. You have the title of 'Family Adviser" for our extended family. Absolutely love your work.

Ben was fantastic to work with as a first home buyer. He kept me informed, promptly returned my calls, emails and questions and went above and beyond in all areas - even educated me along the way! I would recommend him to family and friends.
Mine is a very hard case to crack, and Ben Dennis is The Man who could. His patience with me, and his persistence in getting me that loan was amazing.
Thank you so much for helping me. I will definitely be back for advice and assistance in the future.
Working with Ben was awesome! Finding a property was stressful enough and reaching out to banks for interest rates would have been daunting. Ben took this stress away and once we provided all the details he worked out the rest. He also regularly checked if we needed anything during our property search and we even did a couple of pre approvals. Excellent service! Thank you!
Ben Dennis has consistently showed me great service and loads of dollar savings! I have highly recommended him to friends and colleagues.
Ben went above and beyond throughout the process. He made sure we knew what stage we were at and that we were both comfortable at all times.
Fantastic experience
I engaged Ben after being disappointed with the service of 2 different bank loan officers. I found Ben's knowledge and experience far exceeded the loan officers. He knew our what it would take to get our complex financial situation assessed properly.
Ben, was exceptional. Ben was very through, attentive, informative & very understanding with a can do attituded. Nothing was a both and there were no silly questions. Addressed all our concerns and needs. Went well and beyond.
Thank you your a Star

Ben Dennis is efficient and effective in organising finance solutions to meet tight deadlines and get a good deal.
Ben Dennis truly went above and beyond to assist with our loan from start to finish. Ben was thoroughly pleasant to deal with, and was readily available to answer all of our calls and emails. Will highly recommend Ben to all of our family and friends
Ben was extremely professional and personable. He was able to find the best product for our circumstances.
BEN WENT OUT OF HIS WAY TO GET THE LOAN APROVED.
GREAT PERSON TO DEAL WITH.
THANKS SO MUCH.

Ben was invaluable throughout the entire process, from guiding us through financial requirements, to finding and negotiating the best rates for us. We have already recommended his services to friends and will continue to do so.
Ben was great! His communication with us during the application was excellent. We highly recommend Ben and his services. Thank you
We cannot recommend Ben highly enough! Ben was extremely professional from day one of our first home loan application process. He kept us informed EVERY step of the way and was always available and willing to answer all our questions. 5 star service!
Ben was amazing throughout the process, super professional at every step and his guidance and advice was top class. Ben was also available day and night to assist and he worked very hard to find the right outcome for us. Thanks Ben!
Ben was absolutely first rate and we felt very confident we were in good hands working with him.
Ben is very easy to work with, has all the right answers and has very good customer service.
From the beginning of the discussion, Ben has been very helpful and has been a great guide for my refinance requirement.

Ben took swift action on all important aspects like property evaluation, required documentation and even discussing the best rate
Ben took swift action on all important aspects like property evaluation, required documentation and even discussing the best rate options. He has good knowledge of loan options, understands the requirements of the finance and advices you accordingly.
Thanks Ben for everything you have done for our family. You have compassion for people in their situation and do what is necessary to assist customers when they need it most. 5 STARS
Ben Dennis went above and beyond in helping us secure our loan for a investment property off the plan that came up for settlement right in the middle of the COVID-19 crisis. Ben made everything come together beating my expectations of the outcome.
Ben dennis hes really fantastic man who helped us during the home buying process
Ben is doing such a cracker job, I can't think of anything else that he could improve on
Loans are always stressful but Ben make it as smooth as possible. Appreciate it !
Ben was easy to deal with and kept us informed all the way through the process. He followed up for us when the banks lawyers thought they had lost some of our paperwork. Overall a great experience.
Your adviser from smartline Ben, was fantastic and went the extra mile.
Nothing was a problem for Ben. He was very thorough and gave us a clear understanding on every process of getting finance. His follow up and response to any enquiries we had were immediate. Thanks to Ben, we now have a new home and we would be more than h
It has been a pleasure to work with Ben. He is very knowledgable and went above and beyond to ensure that we were happy with our loan. We would highly recommend Ben to anyone.
It was a good experience as we were informed and updated on the latest rules and regulations on borrowing .

Ben Dennis was referred to me from my accountant and are so greatful he was as our experience dealing directly with the bank as a small business owner was far from great, Ben said lets do it, and that he did, even to the extent of calling me on a Saturday evening telling me he will be around shortly (930 at night) to get signatures and we will submit 1st thing Monday morning with an answer Wednesday, That's service +, BTW I still owe him a bottle of Grange
Ben was able to quickly and efficiently bundle several loans into a single package after one of the big 4 banks had offered no viable option to myself, a long term customer. Not only did Ben simplify the whole process but was able to reduce our repayments substantially and put in place a solution that is flexible and easy to manage and use, presenting several options from lenders and taking us through each offer to allow us to make a well informed decision.
Thank you Smartline and Ben! Without your support and guidance I wouldn't be writing this from my new home. The kids and I love our new house and would encourage other people hoping to find the right home loan to use Smartline.
Professional friendly service, great communicator, got the job done efficiently, absolute confidence in Ben.
As usual Ben kept us fully informed of developments throughout the process in order to ensure our loan was agreed & settled in a timely manner.
Ben has been a wonderful advisor for our family. He is responsive, constructive and always finds a solution to assist our financial needs. I would highly recommend him to my friends and family.
I am happy withe service I received on Home Loan.
Ben was outstanding. We kept me updated all the time and sorted out the while I was oversees. I couldn't done it without him.

I will definitely recommend him to my friends.
ben was just great and always on top of things
Ben is always helpful, keeps you up to date with what is going on and is particularly good at simplifying the process and explaining everything in a clear and easy to understand format
We were very happy with Smartline and in particular our adviser, Ben Dennis who went above and beyond to explain everything to us in a no nonsense and easy way for us layman who are first home buyers! He was contactable at any time and even made after hours visits to make sure the process went smoothly and we got all the paperwork in order. I would highly recommend him and Smartline to all my friends and family.
Ben kept in touch with me over 12 months during our changing circumstances and was always on the lookout for deals that would suit our needs. He was very professional, approachable and available all hours. I've already recommended him to two colleagues! Thank you Ben for being so patient and flexible.
Kind regards,
Caroline and Simon Martin
Ben is an absolute legend, even when ING direct messed things up, he kept us informed and resolved the situation in good time for us to make our purchase- I would recommend him highly
Oustanding help from Ben who went above and beyond to help me obtain my loan. Working against the odds he pulled it altogether at the crucial time due to his expert knowledge of the industry.
He was completely professional, focussed and kept me fully informed along the way. Thnakyou Ben.
Ben's level of customer service is great, he works very hard and keeps you up to date along the way. Very happy with the outcome.
Ben was great to deal with and offered us several options in a difficult refinance. He was always accessible when we had stupid questions about our loan. Would highly recommend Ben and Smartline to anybody.
Ben was a pleasure to deal with, he always kept me updated as to what was happening and returned every one of my calls. He also knew the system better than the employees of the bank which I got the loan from. Would recommend to anyone
Hello Ben,

Its little more than a month now and we now feel settled.

I want to take this opportunity to thank you for all your guidance through out the transaction.
This being our first property navigating through the process and getting financial guidance from you was quintessential.

Its been a pleasure. Will keep in touch!

Best Regards,
Kamalesh and Shreedevi.
Ben was very efficient and friendly. We had our whole mortgage deal worked out within a couple of weeks.
I was very impressed with the level of service, and the effort Ben put in to achieve the deal we received from the financial institution we refinanced with!
Ben was always available when I needed him he explained things very well he went out of his way to pick up documents as I couldn't get time off work.
We recently did our second mortgage with Ben from Smartline, he made it easy and came out a few times to see us and get all the paperwork sorted out. Definately will come back to him again
I was a little disappointed that Ben did not seem to be on top of the different requirements for Queensland and this involved us in some unwanted and hassle and expense. Did seem that once Ben had got the mortgage finance he then did not manage the completion process efficiently.
"I choose Ben (Smartline) through a family member and I was not disappointed. As a first home owner, everything was confusing and very confronting; Ben stayed in contact with me on a regular basis, which I found very comforting and answered all the kinds of questions that I had whether silly or valid. Ben ensured that I was okay throughout the whole process of the transaction and assisted majorly when things seemed to get a little be confronting. I will and have recommended Ben to many of my friends. His passion for his job and for assisting others is very evident in how hard is works. Thanks so much for helping me through this what would have been a stressful process and keeping in constant touch".
Very efficient and a pleasure to deal with. Thank you very much Ben!
Ben was excellent. He went out of his way to make himself available and to respond very quickly to our needs.
I found Ben to be extremely helpful during my journey of initial inquiry to finalising the loan application. Ben was readily contactable, answered all my queries and generally just touched based throughout the daunting process. As my main focus was to seek a loan that offered the best deal (lowest repayments), I would have liked to have spent more time actually understanding the difference between the top 3 loans that popped up. As I've elected to go with an offset account, with being a first home owner I would have appreciated more information in actually understanding the requirements of this account. However, having said this, information is readily available online, time was of the essence for me, and at the end of the day, I have achieved my goal of securing my own home. I definitely would recommend Smartline to family and friends as my first initial experience with making an inquiry with my bank was a negative experience. Where the bank seemed to only want to assist me if I was committed to sign there and then, Ben was got connected with me from the first call...this is an approach I really appreciated.
He was simply fantastic with my purchase, then followed it up with another investment loan I had.
Always contactable, very amenable and knows his products.
Ben was fantastic in looking after us secure our property. It was a seamless process and I would have no hesitation in recommending Ben. David
Ben was always contactable, he followed up, and was always willing to explain things in a different manner to assist us in understanding the details. The Smartline advisers are wonderful and as we were referred to one, we have since referred a family member who bought their first home with their assistance.
Ben's customer focus was impressive, he was a pleasure to deal with, thoughtful and responsive in a complex situation. Ben did an outstanding job and I would recommend him to my friends and collegues.
We had some tough deadlines and issues with banks. But Ben was helpful through the whole process. even though we had a 2 hour time difference Ben was always contactable and he got the Job done.
Ben is providing his service with great professionalism. He is knowledgable about all aspects of the home loan market.
Ben was extremely professional and had outstanding knowledge about all products available. He informed us with enough information to help us make the right choice but made sure not to overwhelm us either.
I have dealt with quite a few brokers over the years and Ben is by far the best there is. He knows his stuff, he can explain the most complex concepts in simple terms and most of all he motivated me to get my stuff together to save money. Ben is the first broker in many years who said lets see what we can do rather than no. I could go on but I think you get my drift.
while the advisor was great, very knowledgable and constantly in touch with us through out the process - the slightly incompetent service by ING was a little disappointing...
Ben Dennis organised a mortgage for my investment property recently. Ben made it an easy, hassle free and quick experience. I got a great rate on my mortgage and am extremely happy. Would highly recommend smartline and Ben Dennis in particular.
I was extremely impressed with the professionalism of my Smartline advisor. I was kept informed at all times. From a lay person's perspective, it was wonderful to have an advisor who appreciated I was not from a financial background and so explanations were in terms which were easily understood. I would highly recommend Ben Dennis and Smartline.
Ben Dennis followed the loan process all the way through even coming down to ANZ Dee Why for final signing of paper work. He called me on every occasion to let me know how everything was progressing. He continues to advice me on money matters and his knowledge in real estate and finance is 100%. I have recommended Ben to my business partner Ross, and they are well on the way to making Ross's monetary life MUCH better. GREAT WORK
Andy Dennis
Ben went above my expectations, was very hands on. I felt like we were getting real tailored service, not just an application being fed through the processing machine. Thanks! I've already recommended Ben to many of my friends and colleagues, because of the excellent service he provided.
A good trouble free experience
What a top Broker I have!
Ben made the whole process of obtaining a loan easy, he took care of all the details and liaison with the bank, while keeping me fully informed throughout the process.
Ben was absolutely sensational. Did everything he said he was going to do and was always very quick with questions and issues I may have had. He explained everything perfectly to my wife and I and nothing was ever too much trouble. Thanks Ben and Smartline.
So pleased that we were introduced to Ben - not only did he "go the extra mile" with everything, he spent an afternoon of the Public Holiday with us both in order to ensure our loan application would be dealt with as quickly as possible. His knowledge and commitment to finding the right solution was clearly evident, and he even accompanied us both to the ANZ Branch to help facilitate the approval process. His professional approach and courteous attitude throughout the process ensured that our experience was a pleasurable one, and we would certainly have no hesitation in recommending Ben to friends and family alike!
Ben, provided me with great information, was very flexible around when he could meet me, and assisted greatly in each step throughout the process. I felt well informed and knew what to expect at each step along the way. I have already recommnded Ben to friends and Family. thanks Ben, really appreciate the guidance and new loan.