Team Profiles
Meet our Home Loan Experts from Mortgage Choice Mackay and Surrounding Areas
From the initial appointment, to settlement and throughout the duration of your loan; our dedicated team of experts strive in providing credible and professional services.

Contact one of our friendly staff members today – (07) 4953 2799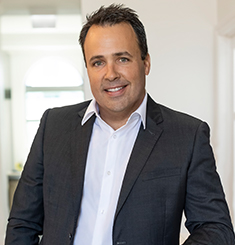 Ben Phillips
Owner Manager
After 12 years in the local trade industry as a Business Development Officer, Ben joined the Mortgage Choice team in 2006. He aspires for his clients to achieve the great Australian dream, nightmare free!
Having personally gone through the process of building and purchasing property (for both personal and investment purposes) Ben's passion for the industry is undeniable. Ben offers a personalised service to ensure the process of obtaining a loan is seamless!
Contact | ben.phillips@mortgagechoice.com.au
Ph: 0412 177 181
Tiffany Wirth
Loan Consultant and Loans Processing Manager

Tiffany joined the Mortgage Choice Team as an Executive Assistant to Peter Phillips in 2014 after working in the Pharmaceutical Industry for 9 years. Her passion for sales, management, and customer service has driven her to becoming the Loans Manager and Loan Consultant of our office.

Striving to provide a positive client experience, Tiffany has exceptional attention to detail which makes her a great asset to the team. With a hand-held approach, she guarantees to hold her client's hand throughout the process.
Contact | tiffany.wirth@mortgagechoice.com.au
Ph: 0433 876 605
Finley Smith
Loan Processor
Finley joined the team at the beginning of 2017 with an interest in Accounting and Management. After having completed his initial studies, he decided to further develop his expertise and is currently completing further study in the areas of Finance. 

Finley strives to keep all his clients up to date, to maintain a smooth and stress-free application process for clients.
Contact | finley.smith@mortgagechoice.com.au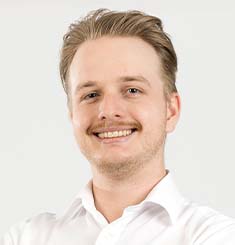 Justin Shoer
Loan Processor
Justin joined the team in August 2017 after having previously worked for leading companies such as Telstra and Next Byte for over two and a half years. Justin is also currently completing his Diploma of Finance and Mortgage Broking.

His dedication to customer service promotes an effortless process for clients during their experience to feel confident and at ease. 
Contact | justin.shoer@mortgagechoice.com.au 
Zoe Roets
Administration Assistant
Zoe joined the team at the end of 2018.

After graduating from high school, Zoe looks to continue her studies in the areas of leadership and management. She strives to ensure clients are introduced to the quality of our services, right from the first point of contact.
Contact | zoe.roets@mortgagechoice.com.au
Alex Jorgensen
Financial Adviser
Alex originally began his journey as a Financial Planner through Astute Finance, Insurance and Wealth in 2015 and later moving to Regional Queensland to join the team in 2018.

Alex encourages clients to achieve their personal goals whilst providing professional advice. His desire to achieve what's best for each individual client, is portrayed right from the initial appointment.
Contact l alex.jorgensen@mortgagechoice.com.au
Ph: 0428 237 556 
Nicole Young
Associate Financial Adviser
Nicole began her journey with us in 2014. After having completed her Advanced Diploma of Financial Planning, Nicole is fully equipped to set clients up for success.

She is passionate about working with clients from all walks of life, to plan, implement the appropriate strategies and ensure that they are achieving the best possible outcomes.
Contact |nicole.young@mortgagechoice.com.au
Danielle Fair
Financial Planning Office Manager
Danielle joined the team in January 2016 and has since continued to demonstrate her excellent work ethic.

Danielle has obtained her Diploma of Financial Planning, and works closely with the Financial Advisers, following up the implementation of their advice to clients.
Contact | danielle.fair@mortgagechoice.com.au