As a mobile mortgage broker with Mortgage Choice, my goal is to make the process of getting your home loan easier. I can visit you at whatever time or date suits you and evaluate the hundreds of loan products available via our wide panel of lenders.
I am able to assist you with information, advice and home loan applications for:
First home buyers and information on the first home buyers construction grant
Debt consolidation
Investment loans
Refinancing
Loans for renovations
Get those questions "How much can I borrow?" and "Can I afford an investment property" answered today!
Once I understand your needs, I analyse the home loans available and I am able to match the most appropriate home loan to your needs, saving you precious time. Using my service eliminates the hassle of shopping around, so you don't need to go from lender to lender, getting anxious and confused. I work diligently to get the home loan that is suitable for YOU!
During our first meeting, I will show you our Company Charter which details that Mortgage Choice does not charge you for the service and how I'm paid by the lender once your loan is settled.
I have a genuine passion for property and finance, and you'll discover that I have a high level of enthusiasm, personal service and dedication. Assisting with your home loan application is just the beginning of our business relationship.
All you have to do is decide what time you'd like me to visit you, and get your documentation in order. Then you can just "chill out", sit back and sip your champagne while we do all the chasing and running around on your behalf.
My whole aim is to make this exciting time a most pleasant and enjoyable one for YOU!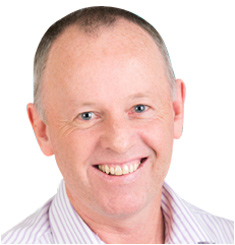 Brian Terris
Brian started his working career with the Commonwealth Bank in 1978. After a successful career spanning 23 years and experienced gained in all aspects of banking including customer service, lending and management positions including stints in NSW, Northern Territory, WA and North Qld Brian decided it was time to branch out on his own.
After investigating various options Brian settled on a Mortgage Choice Franchise in 2001 after he was very impressed with the level of professionalism and support offered by the Franchisee.
He started off working by himself in a tiny back room at home but quickly expanded his business and opened his first shop front 14 months later.
Today the business continues to thrive largely due to the support of his ever expanding client base, the business has won numerous awards and Brian and his team are very proud of how they have grown the business from very humble beginnings.
Brian has lived in Balmoral since 1995 and has 3 children who are all still at school. He is an avid South Sydney Rabbitohs fan and attended the 2014 Grand Final to watch his beloved team win for the first time in 43 years.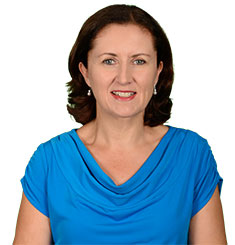 Leanne Terris
Leanne joined the business as a partner in 2011.
This was change for her as she came from a long carreer as a registered nurse. Since joining the business Leanne has obtained her Certificate IV in Finance and Mortgage Broking and a Diploma of Finance and Mortgage Broking.
Leanne has adapted very quickly and her main focus in the business today is to follow up the lenders and communicate with clients on the progress of their loan applications. This assists in a smooth procees from application to settlement.
Brian and Leanne have been married sice 1995 and apart fropm looking after the 3 children (and Brian) she is also devoted to Merlin her ScottishTerrier.