We have a team of professional Mortgage Brokers in Manly and the surrounding areas that are committed to helping you create and achieve your financial dreams. We focus on structuring the right home loan, insurances and finance plan to help you enter the market or to support your long term wealth creation requirements.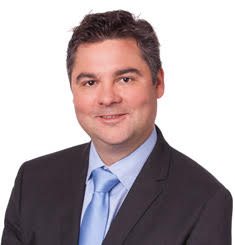 Chris Le Claire
Chris is a Chartered Accountant with over 20 years experience in both public practice and the commercial world. Chris also holds a Bachelor of Economics degree from Macquaire University.
Chris brings this wealth of experience to Mortgage Broking to create the best solution to meet your financial objectives. Whether it be refinancing your existing home loan to take advantage of the equity you have built up, to purchase an investment property or to finance a motor vehicle, Chris can help!
Chris is passionate about the property industry and has spent many years working with the Architectural, Engineering and Construction industries supplying consulting services as well as design technology.
Contact Chris today to organise a time to set up an appointment.
Fiona Le Claire
Fiona LeClaire is our Adminstration and Marketing Manager. Fiona brings to the team a 12 year career as a Corporate Travel Agent. She has an extensive knowledge of account managing, sales and administration.
Fiona is a highly organised and timely person who prioritises getting your mortgage process completed as efficiently and seemlessly as possible. Combined with her love of real estate and great people skills she is a highly valued member of our team.