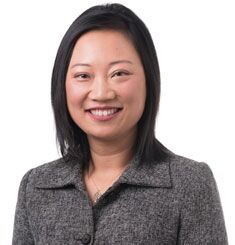 Christine Ling
I moved to Neutral Bay ten years ago and Mosman last year, and I love the local area and people. Here I bought my first home, investment property and now a business. I understand the noise and confusion in the financing processes and the need for not only clarity and affordability, but also a long term strategy for retirement.
As a qualified accountant and finance specialist, I joined Mortgage Choice to serve the local communities and offer BETTER CHOICES and SEAMLESS PROCESSES. My aim is to provide solutions to help you achieve your financial successes in the long term.
I previously worked as an Accountant, Business Analyst and University Tutor. I am known for my reliability, efficiency and my big SMILE. Personally, I love a good cup of coffee with friends, and I love walking to get outdoors and be closer to nature.
If you have any questions about your personal or business finance, I'd love to hear from you and offer my help.