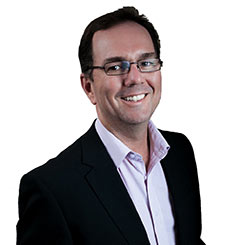 David Lynam
Finance Broker
David has been at Mortgage choice as a loans specialist since 2001. He has extensive knowledge in residential and commercial lending. Prior to working at Mortgage Choice he was in the local real estate industry focusing on new homes and construction. He brings extensive long term local knowledge and is an active investor in the local property market. David is well regarded for his knowledge, professionalism and 'go the extra mile' customer service.
Heather Lynam
Heather is a crucial member of the team. As well as a qualified loan writer she has a degree in Marketing and Sociology. Her many roles include office manager, loans processing and customer service. She has been with Mortgage Choice Townsville office since 2013.
Sean Bailey
Financial Adviser
Sean has over 20 years of experience in the financial services industry, working in investment banking, funds management, and financial planning. He has been a Financial Adviser since 2005.
Sean enjoys working with people and has a passion for financial markets. His love of financial planning stems from being able to interact with people and connect with them on both a personal and a financial level. He loves being able to help clients navigate the complex areas of superannuation and insurance, and ultimately achieve their financial and lifestyle goals.