At Mortgage Choice Altona we are a family run business that have grown up and continue to live in the area. We are an experienced and friendly team that are here to help you achieve your financial goals.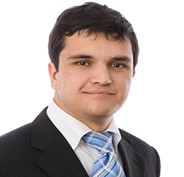 Glyn Camilleri
Franchise Owner
Having always had a keen interest in finance and property, I joined Mortgage Choice Altona in February 2004 as a Loans Processor before becoming a Loans Consultant and, later on, the Owner Manager. I take pride in getting to know my clients, learning about their life goals and finding solutions to make their dreams a possibility.
I hold a Diploma in Finance and Mortgage Broking, am an MFAA accredited finance broker and adhere to the highest industry ethical and customer service standards
Outside of work I enjoy fishing, cooking, spending time with my family, friends and my animals.
Contact me on 0433 251 953 or 03 9398 1390.
Vincent Camilleri
Loans Consultant
Having previously worked for State and Commonwealth Government for 30 years and after completing an MBA, I joined Mortgage Choice and was the Owner Manager of the Altona franchise from January 2000 until December 2016. I continue to work for Mortgage Choice as a Loans Consultant.
During my time at Mortgage Choice, I have helped a countless number of people obtain finance, with many happy customers returning, plus referring friends and family.
Outside of work, I enjoy playing music (my band has played on the same bill as the late Billy Thorpe and the legendary Max Merritt and the Meteors), running (completed 20 Melbourne Marathons), public speaking and being involved with the local traders in promoting Altona.
Contact me on 0413 734 707 or 03 9398 1390.
Jenna Haggerty
Administration Manager
Before joining Mortgage Choice Altona, I worked at RMIT University for over 12 years supporting students and academic staff in various administration and governance roles. In early 2018, and with great enthusiasm, I joined my partner, Glyn, in providing high level administrative support to our Altona franchise customers.
Outside of work I enjoy reading, painting and spending time with family and friends.