Find out more about Jim Kiapekos from Mortgage Choice in Whittlesea.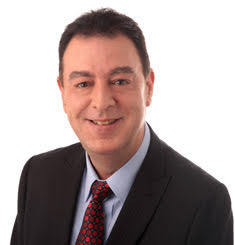 Jim Kiapekos
With 30 years experience as business owner in sales and investing in property, Jim has a blend of knowledge and experience that ensures he is well equipped to assist you with all your financial goals and needs.
Jim is passionate about helping his clients achieve their financial goals and dreams, and takes the time to understand your specific loan requirements and helps you secure the loan that best fits your finances and lifestyle.
Outside of Mortgage Choice, Jim is a keen Richmond Football Club Member and supporter. His hobby is Aviation and anything that flies from Airliners to WW2 warbirds. His favourite past time is to get together with family and friends over a BBQ.
I am available to meet with you during business hours or after hours at a time and place that suits you.
Adam Gotsalks
Financial Adviser
Adam's financial planning career started in 2006 where he worked as a Financial Adviser with a major Australian bank. Prior to this he worked as a Paraplanner for 2 years, as well as spending an additional 5 years in a range of banking roles. With a passion for investing, Adam decided to enter the Financial Planning profession.
He is passionate about seeing people from all parts of the community gain confidence with their finance and reach their financial goals. From the mum's and dad's looking for sound financial advice to working with those looking to maximise their retirement savings, as they transition into the next stage of life.