At Mortgage Choice Everton Park, our goal is to make the process of getting finance and financial services easy for our customers.
Our expert Mortgage Brokers, Peta Short, John Short and Craig Short are able to assist you with information, advice and applications for:
First home buyers and information on the first home buyers grant and other local government grants (if applicable)
Debt consolidation
Investment loans
Refinancing
Loans for construction and renovations
Personal Loans
Car or Equipment Finance
Get those questions "How much can I borrow?" and "Can I afford an investment property?" answered today!


Once we understand your needs, we analyse the home loans available and are able to match the most appropriate home loan to you, saving you precious time. Using our services eliminates the hassle of shopping around, so you don't need to go from lender to lender, getting anxious and confused. We work diligently to get the home loan that is suitable for YOU!


We have a genuine passion for property and finance, and you'll discover that we have a high level of enthusiasm, personal service and dedication. Assisting with your finance is just the beginning of our business relationship.


All you have to do is decide what time you'd like to visit us, and get your documentation in order. Then you can just sit back and relax while we do all the chasing and running around on your behalf.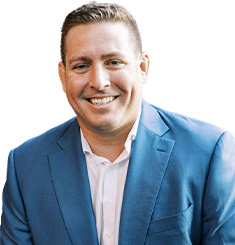 Craig Short
Loans Consultant
Phone: 07 3855 1350
Email: craig.short@mortgagechoice.com.au
Facebook: https://www.facebook.com/craig.short.904750
Craig is our lead broker in Everton Park, joining the family business after an honourable career with the Australian Army as an Electronic Technician, Craig's duties of maintaining critical tech equipment has given him the skills to go into battle with the banks for you.
He also had a short career and a qualified Draftsman, having a solid engineering background gives him an edge on the processes behind constructions.
Craig is also a qualified Commissioner for Declarations which empowers him to witness signatures (e.g. Mortgage Documents) and take Statutory Declarations.
Craig has access to 20+ lenders on the Mortgage Choice panel, with the ability to get you finance for Personal Loans, Car Loans, Home Loans, Investment Loans & Commercial Loans.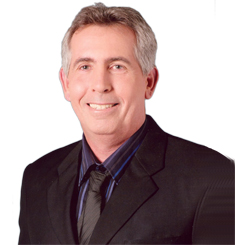 John Short
Principal & Loans Consultant - Inner North West Brisbane
Phone: 07 4123 5022
Mobile: 0408 188 342
Email: john.short@mortgagechoice.com.au
John joined the Mortgage Choice team in 2005 after seventeen years as an Electrical Engineer with TAFE. Prior to that, John worked as an electrician with Walkers in Maryborough. John is an expert in property investment and development, having been through the process personally numerous times.


John is well regarded for his patience, professionalism, customer care and attention to detail. He enjoys working with clients from diverse backgrounds and thrives on a challenge - John is known for always doing that little bit extra for his customers. These are just some of the reasons that John has received countless referrals from his existing clients since joining Mortgage Choice.


John is also a qualified Commissioner for Declarations which empowers him to witness signatures (e.g. Mortgage Documents) and take Statutory Declarations.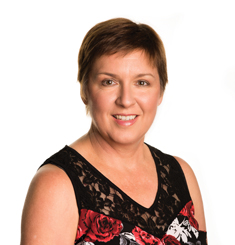 Peta Short
Loans Consultant
Phone: 07 4124 7822
Mobile: 0413 738 035
Email: peta.short@mortgagechoice.com.au
Peta has over 30 years experience in the finance industry - before the life changing opportunity to start her own Mortgage Choice Franchise presented itself in December 1999, she enjoyed a long and successful career with the ANZ Bank spanning over nearly 20 years. With her background and skills, Peta now does what she likes best: assisting people achieve their dreams and goals.


Peta is highly regarded for her wealth of experience, attention to detail and dedication to her clients - these are just some of the reasons she is the best when it comes to customers returning again and again.


Peta is also a qualified Commissioner for Declarations which empowers her to witness signatures (e.g. Mortgage Documents) and take Statutory Declarations.
Alicia Bartel
Loans Processing Manager - Inner North West Brisbane & Maryborough
Phone: 07 4123 5022
Email: alicia.bartel@mortgagechoice.com.au
Alicia joined the team at Mortgage Choice in April 2013. She is the Loans Processing Manager in the Inner North West Brisbane and Maryborough offices.

Before starting with Mortgage Choice, Alicia worked as a conveyancing paralegal at local law firms for many years. Over that time she built a wealth of knowledge and can see the 'bigger picture' when it comes to purchasing property which gives her an edge in her current role.

Alicia works hard to ensure your application is up to date and progressing smoothly. She is your port of call when you have a question regarding the progress of your application and will ensure you are kept in the loop throughout the lending process and you receive the best possible service.