John Speirs, Paul Dollman, Kali Nicol & Gary Brown Home Loan & Mortgage Brokers in Adelaide City, Prospect, St Peters and surrounding suburbs
John, Paul,Kali and Gary offer a wealth of experience and knowledge across all types of lending. Their business has grown almost exclusively from client referrals, which is a real testament to their expertise, dedication and customer service. With a swathe of awards under their belt, all three advisors have their clients' best interests at heart and regularly go above and beyond to help them achieve long term financial success.

The team offer a mobile service in Adelaide CBD, Prospect, St Peters and the surrounding metropolitan area.

Call John on 0409 509 096 or Paul on 0408 330 669 or Gary on 0414 889 114 to discuss ALL your finance and lending needs
Adelaide
4.9 (513+ total reviews)
Aggregated from:







Call Us

Mortgage Choice Adelaide

Office - 0409 509 069
Open Hours

Mortgage Choice Adelaide

Monday - Friday: 9:00am - 5:00pm


After hours by appointment

Free Appointment
Address
3/153 Flinders Street
ADELAIDE,

SA

5000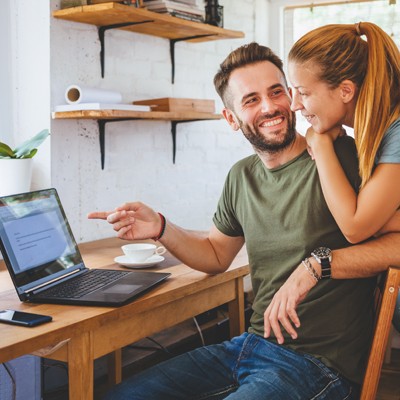 Latest home loan interest rates
Services
Whether you're seeking funds to buy a home, refinance or invest, the award-winning team from Mortgage Choice Adelaide can offer strategic lending advice to help you attain your financial goals. 
Home loans

Investment loans

Refinance loans

Construction loans

Renovation finance

Equity release

Bridging loans

Personal Loans

Car and asset finance

Business equipment finance

Commercial property finance

Business loans

Insurance (third party referrals)
Check your borrowing capacity
Are you eager to understand your borrowing capacity based on your salary and financial commitments? At Mortgage Choice servicing Mount Barker and its surrounds. We understand that finding out how much you can borrow for that dream home you've always wanted can be tricky, which is why we have some awesome calculators to make it easy!
Check out our free home loan calculators here or get in touch with John & Paul to discuss your unique circumstances. 
Ready to kickstart your journey to homeownership?
We'll assist you along the way and do all the legwork for you! Call John today on 0409 509 069

Other areas we service
Thorough, responsive and reassuring, John, Paul, Kali and Gary's mortgage broking service is based on proactive communication. From early discussions to establish your requirements through to regular progress updates, you can trust them to expertly manage every stage of your loan application. 
They offer a mobile service in Adelaide CBD, Prospect, St Peters and the surrounding metropolitan area.
Area's serviced include but not limited to:
Adelaide

North Adelaide

Prospect

Medinidie

Kent Town

St Peters

Walkerville

Modbury

St Agnes

Tea Tree Gully 

Golden Grove

Surrounding areas. 
 Ready to kickstart your journey to homeownership?
We'll assist you along the way and do all the legwork for you! Call Paul  today on 0408 330 669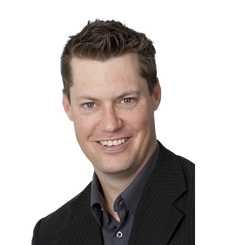 The right home loan for your needs
Our mission is to find the right home loan for your individual needs and to always have your best interests at heart. Plain and simple. Which is why we have such a wide range of lenders to choose from. We can search through hundreds of products to find something tailored to your situation. ~
Client reviews
John was really helpful in getting me a new loan and also helped me in transfering my old loans to new bank.
John has always looked after myself, family and friends. I've always pushed him to deliver in a very narrow region due to my circumstances and he has never disappointed. I plan on buying more properties in future and hope that John can help me as much as he has up to this point in time. I am extremely happy with the service he has provided and will do into the future.
John and Paul are a great team. They take the time to listen, communicate, consider all options and work in their clients' best interest. I recommend them to family and friends without hesitation.
Broker helped me find the right product and presented alternatives, that suited my needs till a solution was found.
My second experience with John at Smartline and everything went perfectly as planned once again. Great communication and service, saving me $$ and making life easier!
Can not thank John enough, was a very stressful time and John made it easy/smooth process and I didn't have to worry about anything.
I could not speak more highly of John Spiers professionalism.
I will certainly use him again if and when required and I have already referred others to his company and especially John in particular
John and Paul always always always a pleasure to deal with. We have recommended them to our family and friends, John and Paul continue to exceed everyone expectations. Communication and customer service is beyond 110%. Well done to you both!
John and Paul handled all of the paperwork etc, contacted banks and organised everything required for our refinance. No trouble at all, always contactable and friendly, no stupid questions and were available to reply at any time of day

John helped us out with lots of good advice during what turned out to be a lengthy hunt for a house in a different state to where we live now. We had to reapply for pre approval a couple of times and each time John & smartline made it easy! Many thanks!!
Can't speak highly enough about Paul. Really happy with the work he did for us
Paul was awesome- always contactable and offered great advice as we changed our plans to suit what could afford in the current market. Absolutely recommend his services and we will be continuing to use him the future.
Paul was excellent to deal with and always kept us up to date with all that was going on especially since the bank made the whole process difficult . I would highly recommend him to anyone i know.

Paul made our refinancing incredibly easy. He answered all of our queries promptly and he kept us informed during each stage of the process. We would definitely recommend him to others.
Paul was great all the way through the process and advised the best loan for me, his knowledge and advice was outstanding. I would highly recommend and will use him again in the future A++
First home buyer's guide
Purchasing your first property can be an overwhelming process and there may be steps you are unsure or unaware aware of. This guide will walk you through all of the steps involved in the buying process.