Jon Dendle is committed to providing a tailored, tested and true process where our team takes care of the details of your home loan and let you focus on the big picture without the stress.
The Mortgage Choice team at Victoria Street, Mackay work closely with Jon who expands their reach to Rockhampton and the Yeppoon, Gladstone and outreaching areas.
Jon will take the time to listen to you and explore your options; we'll keep you advised as your loan application advances, and we'll celebrate with you when you get the keys to your new property!
So call us today on 07 4926 9918 or pop in to see us to discuss how we can help you acheive your property goals.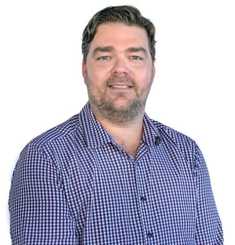 Jon Dendle
Home Loan Specialist
Jon Dendle brings knowledge, expertise and experience to Mortgage Choice Rockhampton. With a career of almost two decades spanning multiple roles and companies within the finance industry, Jon's comprehensive knowledge of the home lending market means he is perfectly placed to assist his clients achieve their property goals.
In 2002 Jon moved to Yeppoon from Emerald where he had been a resident since 1996. With deep ties to the community, Jon did not hesitate to leap at the opportunity of joining Mortgage Choice. His focus has always been on assisting people in their search for their dream property – and Mortgage Choice gives him the ability to offer people alternative options and to individually craft a solution for each client.
Contact: jon.dendle@mortgagechoice.com.au
0448 010 501