Your Mortgage Broker for Stanmore, Camperdown, Marrickville and surrounds
If you are looking to purchase your first home or investment property, to renovate or for a better deal. Call Kathryn Andrich - your home loan specialist
Missenden Road
5.0 (22+ total reviews)
Aggregated from:







Call Us

Mortgage Choice Missenden Road

Office - 0404 942 059
Open Hours

Mortgage Choice Missenden Road

Monday - Friday: 9:00am - 5:00pm


After hours by appointment

Free Appointment
Address
Camperdown, Newtown, Marrickville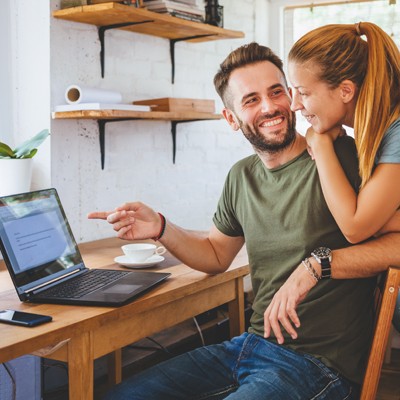 Latest home loan interest rates
The right home loan for your needs
Our mission is to find the right home loan for your individual needs and to always have your best interests at heart. Plain and simple. Which is why we have such a wide range of lenders to choose from. We can search through hundreds of products to find something tailored to your situation. ~
Client reviews
The best in the Biz.

Kat is by far and beyond the most responsive, knowledgeable and real go getter who will work hard to achieve your loan.
Working with Kathryn was great, she is caring, proactive and always there to answer any questions. She got the best deal for my circumstances and the whole process was easy and painless.
This is the 2nd time we have used Kathryn and can honestly say, she always goes over and above to ensure a smooth process. Both times we have refinanced has been very arduous and challenging, however Kathryn is a professional through and through.
Kathryn is a consummate professional. She will explain every process to you and advocate for you at every turn, even if its not in her financial best interest so that you get the property you want.
I really cannot recommend her highly enough. This is the second purchase I have worked with her on and I am extremely happy with our new home and her service.
Kathryn was a total lifesaver through a very difficult mortgage process. Knows her stuff, really responsive to issues, calm in the face of my panic, ad constantly going out of her way to get it all over the line for me. All that aside ... super nice person. I can not recommend her highly enough.
Go no further
As a former Mortgage Broker, Credit Manager and Financial Planner, I know how important it is to ensure you obtain the right loan and structure for your situation. Kathryn not only did this for us but she also managed the bank - who, as we all know, can be difficult to deal with especially when we had to rush this through in a hurry.
Her service was well beyond what I expected and wou... read more
I couldn't recommend Kathryn more highly. She helped us with our mortgage through some very difficult circumstances, both in terms of what precisely we were looking for and through stressful and time sensitive parts of the process. She was always available when needed and generous with her time. Highly recommended
I don't believe that any amount of thanks will ever be sufficient for the help that Kathryn has given us. We contacted Kathryn Andrich after we had been let down by our bank. Kathryn quickly responded to our circumstance and with intense gusto she negotiated a financial package commensurate with our needs and within our budget. From our perspective Kathryn created a miracle. We have never had any broke... read more
Kathryns service is second to none
Seamless, professional and responsive we cannot recommend Kathryn enough 5 stars for this mortgage broker superstar
When my previous lender wouldnt lower their rate to match competitors, I decided to reach out to Kathryn at Mortgage Choice.
After speaking with Kathryn I was informed of even further competitive offers and savings.
Kathryn kept me updated throughout the process. I found her work ethic precise and thorough.
I have referred her to a number of friends who have continued to have great experience also.
First home buyer's guide
Purchasing your first property can be an overwhelming process and there may be steps you are unsure or unaware aware of. This guide will walk you through all of the steps involved in the buying process.