Team Profiles
Meet our team of friendly home loan experts & financial advisor in Mandurah, Peel Region W.A.
We are your local professional mortgage brokers & finance experts in Mandurah, W.A's largest regional city and coastal gateway to Perths' south west.
Our Mandurah office, originally established 2002 (formally Pinjarra Rd) - is now located on Sholl Street in the heart of Mandurah Tourism precinct. Covering the surroundings suburbs from Mandurah to Pinjarra, Meadow Springs to Madora Bay, Lake Clifton, Dawesville, Falcon, Halls Head, Dudley Park, Greenfields and many more.
As a team, Mortgage Choice Mandurah focuses on:
Giving 100% when working with you
Commitment and dedication towards your goals, helping you with questions and always finding answers
Acute awareness and attention to detail
We aim to always meet and exceed our clients' needs and expectations.
We offer each and every client the promise of an ongoing relationship which is based on mutual trust, respect and open and honest communication. We believe this is why we have a high quantity of repeat business and referrals.
We all chose to work for Mortgage Choice because of the integrity that comes with the brand.
Unlike most other mortgage brokers, Mortgage Choice consultants are paid the same rate of commission regardless of which loan you choose from our wide choice of lenders when you get a residential home loan. This means that no matter what, we have your interests at heart.
With our panel of more than 20 lenders including most of Australia's leading banks, building societies and credit unions, our mortgage brokers have hundreds of loans to compare to find the right one for your unique situation.
Contact us on 9535 3888 to speak to one of our professional Mortgage Specialists.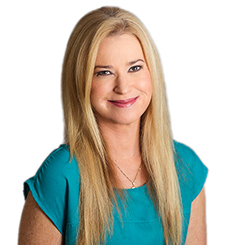 Lisa Carter
Ph: 0409 684 737
Email: lisa.carter@mortgagechoice.com.au

I joined Mortgage Choice in April 2007 after a long career in Real Estate which included Sales Administration, Property Settlements and Senior Property Manager for a modest rental portfolio. Being a client of Mortgage Choice I was always impressed with the high level of professional service that Mortgage Choice offered. This appealed to me in many ways, so I decided to join Andrew Sawyer's team, which turned out to be the best decision I have ever made! Day by day, my experience and passion for the industry grows. I thrive on helping my clients fulfill their dreams and aspirations and always strive to provide friendly, honest and efficient service, whether I am helping someone buy their first home or invest in their future.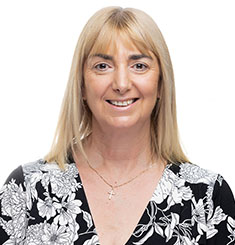 Leanne Doyle
Ph: 0403 199 186
Email: leanne.doyle@mortgagechoice.com.au
Leanne joined the Mortgage Choice team in 2015 and brings over 30 years experience in the banking and finance industry. She enjoys helping her clients to achieve their goals, whether buying their first home, looking to invest or upgrading the family home. Leanne is customer focused and believes in providing a friendly and professional service to each of her clients.
Leanne is an active member of the local community and has been a Girl Guides leader for 32 years. In her spare time she enjoys camping, travel and cooking.
Andrew Jenkins
Ph: 0428 556 860
Email: andrew.jenkins@mortgagechoice.com.au
I was so impressed with Mortgage Choice after buying my last two homes that it compelled me to make a career change. I was thrilled to join the Mandurah team in 2016 as their newest loans consultant.
After fifteen years of owning homes and investment properties, I know how important long term goals are, so I'll always aim to find finance solutions that will be right for you now, and in the future.
If you're a first time borrower for a house, car or investment, I want to ensure that you are stepping into finance with confidence. I'll take time to talk with you about all your options and help you decide on the next step.
With all clients, my goal is to be your 'broker for life'. I genuinely enjoy the excitement that surrounds a new home, so being a part of that process is always rewarding for me.