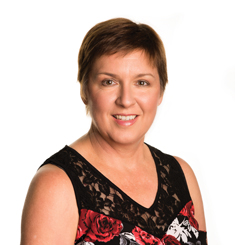 Peta Short
Principal
Peta has over 30 years experience in the finance industry - before the life changing opportunity to start her own Mortgage Choice Franchise presented itself in December 1999, she enjoyed a long and successful career with the ANZ Bank spanning over nearly 20 years. With her background and skills, Peta now does what she likes best: assisting people achieve their dreams and goals.

Peta is highly regarded within the Fraser Coast area for her wealth of experience, attention to detail and dedication to her clients - these are just some of the reasons she is the best when it comes to customers returning again and again.

Peta is also a qualified Commissioner for Declarations which empowers her to witness signatures (e.g. Mortgage Documents) and take Statutory Declarations.