We love helping our clients reach their financial goals!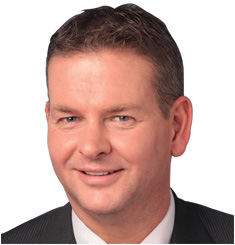 Peter Niere
Mortgage Broker / Owner
With over twenty years experience working in business economics with multinational companies, Peter has a solid background and wealth of experience working with clients to finding the optimum financial solution.
Whether assisting clients with their first home purchase, their next home, an investment property or perhaps even a car loan, Peter's motivation comes from helping his clients through the loan process to achieve their desired outcome.
As a long-term local to the area, Peter has a strong grasp of the challenges of the property market within the region and understands how best to support others in reaching their goals.
Jeff Morel
Financial Adviser
With more than 8 years experience as a financial adviser, Jeff has worked with a wide range of clients with different goals ranging from those looking to build their wealth, get out of debt, secure their finances in retirement and budgeting to save for a house. Being married with a young son, Jeff understands the importance of making sure your family is financially secure.