Team Profiles
Home Loan and Commercial Property Finance experts in South Brisbane, Coorparoo and Greenslopes
As a franchisee of Mortgage Choice Limited, our Home Loan and Commercial Property Finance experts collectively have in excess of 50 years of financial and lending experience behind them at some of Australia's leading financial institutions.
We provide a full service proposition to our client's and a quick snapshot of these activities comprise:
Initial meeting to ascertain financial objectives and needs to tailor a financial solution that best suits these needs based on individual financial circumstances.
We make the home loan process seamless by preparing all the paperwork, lodging the application and doing all of the follow up on the client's behalf.
We manage the finance process from end to end to ensure the financial objectives are realised.
We also pride ourselves on the following core principles:
There is no charge to client's for our home loan service because the lender pays us after the loan settles.
We are paid the same rate of commission regardless of which home loan the client chooses. This is important as it ensures the advice we are providing is independent and ensures we structure a financial solution that best meets the your financial circumstances.
The client's needs and circumstances are at the centre and forefront of everything we do.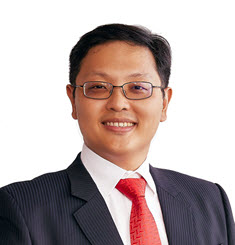 Yuhann Liu
Yu-hann (a.k.a. Yuhann) was originally from Taiwan and has called Brisbane home for almost 25 years.
He is a technology, financial and investment savvy mortgage broker who has a passion helping people succeed. Prior to joining Mortgage Choice he worked as a senior trusted advisor in the IT industry while honing his skills in the finance and property markets.
As a mortgage broker in the local area, his knowledge and experience will help clients look at the bigger picture and adopt products that best suit their needs.
Different to most brokers who came from a lending background, Yu-hann has always been on the customer side of the fence, which allows him to appreciate more of what clients would expect from his services.
Yu-hann endeavours to build a long lasting partnership with his clients, helping them succeed in life just as he does for himself. Whether it's a home loan, car loan or purely seeking general advice, you can expect to deal with a genuine, trustworthy and down-to-earth person. Yu-hann holds his integrity to very high standards.
He holds a Bachelor degree in Applied Science (IT) and a Diploma in Finance & Mortgage Management. Yuhann is also a Commissioner for Declarations (QLD).
He is also fluent in Chinese Mandarin - 歡迎來電!
Call me anytime on 0437 347 601 or email me at yuhann.liu@mortgagechoice.com.au
Kurtis Woodcroft
Kurtis Woodcroft, has been directly involved in Property Finance in Queensland for the last 17 years with Major Australian Banks specialising in Corporate / Institutional Property Development and Investment Finance in various Senior Management roles.
During this time Kurtis has managed significant Property Finance portfolios primarily within the Queensland and Northern Territory markets and settled finance proposals for transactions for new business totalling more than $2Bn.
Kurtis holds a Bachelor of Business (Management) and a Bachelor of Applied Science (Property Economics) from the Queensland University of Technology coupled with various post graduate courses.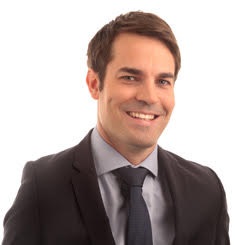 Jake Swenson
With over 15 years experience in relationship and management roles within the Banking & Accounting professions spanning a broad range of industries and economic conditions, Jake is well positioned to assist with your finance requirements.
Jake holds a Bachelor of Commerce (Accounting, Banking and FInance) degree from the University of Queensland and has obtained qualifications as a chartered accountant with the Institute of Chartered Accountants Australia.
Jake has recently joined the Mortgage Choice ranks after finishing with the National Australia Bank in a Senior Relationship Management role in its Business Banking division.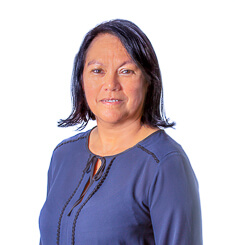 Denise Domingo
Denise is our Loan Packager and Office Assistant. She works with our Loan Consultants to package the loans ready for submission to the Lenders, and ensures they contain all the required documentation needed for a smooth and speedy approval from the Lenders. Denise also manages the day to day administration duties of our busy office.
Denise has extensive experience within the Banking and Finance Industry, with a strong proficiency in risk and compliance management within financial services. A valued team member that works collaboratively with respect and dependability. Denise has excellent interpersonal and communication skills working effectively within an organisation. Her previous roles with St George Corporate Banking as Assistant Manager in the Lending Service Unit and Customer Service Manager of a Corporate Branch.
You may hear from her as your loan progresses or if we require any additional documents or information from you in order to proceed. Should you need to contact her for an update or to provide information, please call during office hours on 07 3638 4670.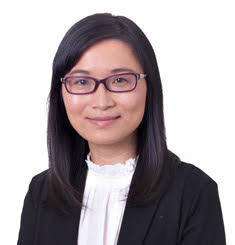 Shirley Xia
Shirley is the latest addition to our business. She is a loving mother who has spent the past 10 years tending to her children's needs, and has now finally had the opportunity to return into the workforce.
Other than customer services and loan processing, Shirley also helps to ensure our office is in good order.
She has previously worked as an assistant accountant for an accounting firm, and also as an accounts clerk (all-rounder!) for a food processing business.
She holds a Bachelor degree in Commerce (Accounting) and Cert IV in Finance & Mortgage Broking.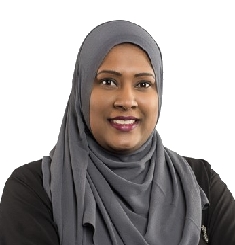 Farisha Iqbal
Farisha joined the business in 2017 and has over 10 years of experience in banking, finance and conveyancing industry. Farisha's primary role is to liaise between you (the client), the Lender and third parties such as Solicitors/Conveyancers when needed to ensure the success of your loan application from approval right through to settlement. Her background gives strength to our teams overall professional and experienced service levels.
She holds a Cert IV in Finance & Mortgage Broking.
Farisha is also fluent in Fiji Hindi.