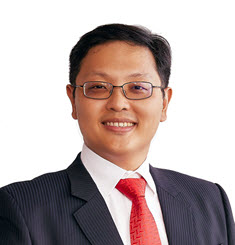 Yuhann Liu
Yu-hann (a.k.a. Yuhann) was originally from Taiwan and has called Brisbane home for almost 25 years.
He is a technology, financial and investment savvy mortgage broker who has a passion helping people succeed. Prior to joining Mortgage Choice he worked as a senior trusted advisor in the IT industry while honing his skills in the finance and property markets.
As a mortgage broker in the local area, his knowledge and experience will help clients look at the bigger picture and adopt products that best suit their needs.
Different to most brokers who came from a lending background, Yu-hann has always been on the customer side of the fence, which allows him to appreciate more of what clients would expect from his services.
Yu-hann endeavours to build a long lasting partnership with his clients, helping them succeed in life just as he does for himself. Whether it's a home loan, car loan or purely seeking general advice, you can expect to deal with a genuine, trustworthy and down-to-earth person. Yu-hann holds his integrity to very high standards.
He holds a Bachelor degree in Applied Science (IT) and a Diploma in Finance & Mortgage Management. Yuhann is also a Commissioner for Declarations (QLD).
He is also fluent in Chinese Mandarin - 歡迎來電!
Call me anytime on 0437 347 601 or email me at yuhann.liu@mortgagechoice.com.au