Mortgage Broker in Ashgrove | Home Loan & Financial Planning Experts
The home lending team at Mortgage Choice in Ashgrove can help you find the home loan, car loan or other finance that best meets your needs.

Save time, get advice and book your free no-obligation appointment with us today.
Call Us
Mobile - 0414 408 535
Office - 07 3463 0500
Fax - 07 3463 0509
Open Hours

Monday - Friday: 9:00am - 5:00pm


After hours by appointment
Address
Unit 3, 229 Waterworks Road
ASHGROVE,

QLD

4060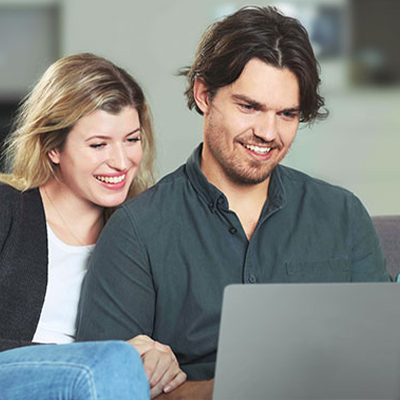 Latest home loan interest rates
Mortgage Choice Ashgrove Utilising all our professional and finance experience, we focus on providing the best possible services for our clients in Ashgrove, Bardon, The Gap, the Brisbane CBD and other surrounding areas.
We take the hassle out of finding the right loan
Our job is all about financial problem solving; We have access to over 20 different lenders, including the big 4 banks. Using our knowledge and expertise we will find the right loan to meet your needs at NO COST to you.
Check out our Google reviews, Facebook reviews, and our Web Site reviews. 
Our service is what set's us apart!
Stress-Free Service
We do the hard work for you and find the most suitable solution to meet your needs.
Call us today on 0414 408 535 or book online using the "Book an Appointment" button above.
Download our FREE EGuides
What we can do for you
Home Loans

Investment Loans

Refinancing

Personal Loans

Car Loans

Equipment Finance and Loans

Commercial Finance

Debt Consolidation
The right home loan for your needs
Our mission is to find the right home loan for your individual needs and to always have your best interests at heart. Plain and simple. Which is why we have such a wide range of lenders to choose from. We can search through hundreds of products to find something tailored to your situation. ~
Client reviews
Gary did an amazing job as my mortgage broker. Nothing was ever too hard for him despite my many requests. He responded quickly in every instance and he advised me well on the matters relating to my home loan. I would absolutely recommend Gary to anyone.
I first spoke to Gary after being declined by another bank lender. I am a single mum working part time and it wasn't until after I was declined that I was told I didn't meet the banks lending policy as not of all of the income I receive could be used for serviceability.
Gary was positive and gave me hope that buying a home would happen for me. I got in touch when I was ready to apply again and the se... read more
My wife and I couldn't ask for a better mortgage broker to help us through our property finance. Gary and Matt were always prompt and happy to explain any of the details. They navigated a complex settlement and made sure that the purchase went through smoothly.
We 100 will be continuing to use their services in our next refinance.
Gary and Matthew were great help sorting through the paperwork, and getting our loan sorted with minimal fuss from our side.
After dealing with Gary in a profession context, I am beyond impressed with his attention to detail and prompt response time.
I am a first time home buyer, and was depending on the FHG for single parents. I knew nothing about how to go about buying my first home and securing finance in Australia. And of concerns was my age, Im over 50. I researched and approached 3 mortgage brokers to assist. One said they do not have capacity, the other just never made contact with me after I completed their online form for an agent to cal... read more
Gary and Matthew were both excellent in navigating our mortgage refinance. Very punctual with updates and ensuring we were getting the best interest rate. Would highly recommend the team.
Buying my first home was a stressful and overwhelming experience but the team at Mortgage Choice Ashgrove were absolutely amazing with explaining each step in depth Their communication was prompt, professional and thorough from my initial enquiry to after settlement. Gemma was always only a phone call away to answer all 100 of my questions and was always so lovely If I were to purchase another property in the future I would not hesitate to call Stuart and the team from Mortgage Choice Ashgrove
Stuart and his team have backed us through our long journey of refinancing and building a whole new dwelling on out existing property.
There were so many ups and downs and he never not once gave up on us. We are now about to start our build and it's all thanks to Stuart and his wonderful team.
Thank you so much
Stuart from Mortgage choice was recommended to me by a friend and did not disappoint. He was extremely helpful with the process of finding me the right home loan and answered all my questions and queries in a prompt and easy to understand manner.
Stuart's help I was able to secure a great value loan on the property of my dreams. His expert knowledge of the finance industry meant he was able to overcome potential problems to find the best mortgage for me, quickly and easily too.
I would like to take this opportunity to thank you for the wonderful support and job you have done for us during our mortgage search. Stuart, you were more than helpful in answering all our questions even when they weren't part of your role. You were always quick to respond and call back and were always happy to help and most importantly, honest. We will definitely be referring you to any friends/family/colleagues that require your service.
We are extremely lucky to have found you. Thanks a million and all the best.
We just wanted to say thank you so much for giving up your Saturday afternoon to help us understand mortgages and lenders much better.

I feel that my many hours of research have paid off. Your advice and help today has made me feel confident that I was on the right track with my understanding of how things work!

We began our search in October 2011 but today is the first time I have felt excited about buying a property. Up to now it has been a chore, so thank you - you have definitely met your goal and made this process fun.
I can't think of anything you could improve. I was really happy with everything from beginning to end.
We are so happy with the service we will be recommending you to everyone. Thanks Again.
Stuart was professional and very helpful, always following up quickly with any enquiries. Would use the service again for sure.
What can you improve on? Nothing. If it ain't broke, don't fix it!
Great service - Stuart went above and beyond, helping us choose the right loan and answering all our questions. Highly recommend.
Service was excellent throughout the entire process, right from the initial contact. The ongoing feedback and assistance was far and above what we expected and made the entire process of obtaining a loan for investing a very simple exercise. We were especially pleased at the full explanation of all options in plain English and having very detailed plans presented to us.
Great service and got us a great mortgage deal, I can't believe why anyone would bother going to the banks themselves.
I was a little apprehensive - but I really didn't have sufficient time to shop around myself. The service was so good that using your brokerage service will now be my first port of call. It just saved so much time and I got a better deal than I could have arranged myself.
Great - made it so easy. Better than any solicitor advice and guidance.
The service we were provided was exceptional. We were guided through the process and where we had questions, concerns they were immediately answered. The advice we were given help guide us through our property purchase.

Very quick response, friendly and great customer care. I am thankful to Stuart Puller and his team from Ashgrove for their great support throughout my loan journey. I appreciate their ongoing support.
Best thing was they made my decision making easy.
Great team. I would use Mortgage choice Ashgrove again. I am more than happy to refer to friends and family.