We are your team of local home loan experts, providing credible and professional service from initial appointment to loan application, settlement and throughout the loan term. We are here to guide you through the loan process – give us a call today on (07) 3801 2143 or 0412 418 719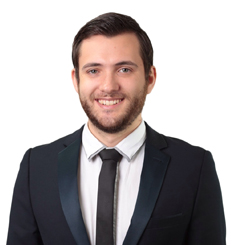 Adrian Ford
Adrian is the Owner Manager of Mortgage Choice in Loganholme. Adrian holds a Certificate IV in Mortgage Broking and Finance and is an enthusiastic, local home owner who has lived in Logan most of his life.
Adrian is passionate about mortgage broking and enjoys helping clients fulfill their dreams of owning a new home.
In his spare time, Adrian is a keen guitarist ands hold a Degree is Sound Engineering.
Erin Ford
Erin is the joint business owner of Mortgage Choice in Loganholme; with her primary roles being Office Administration and Accounts. Erin holds a Diploma in Business Management and has over 7 years of experience in the industry. Erin is also a certified Commissioner for Deceleration and has lived locally in Logan for over 20 years.