Your local Mortgage Broker & Home Loan Expert in Canberra, Harrison, Ngunnawal & surrounds
We want to help make your property dreams a reality. Our Mortgage Choice Team in Canberra are committed to guiding clients through their home loan journey with expert advice every step of the way. Accessing thousands of home loans from over 30 different lenders, we do all the research and take the hard work out of choosing a home loan solution.
Call Us
Office - 0478 050 106
Open Hours

Monday - Friday: 9:00am - 5:00pm


After hours by appointment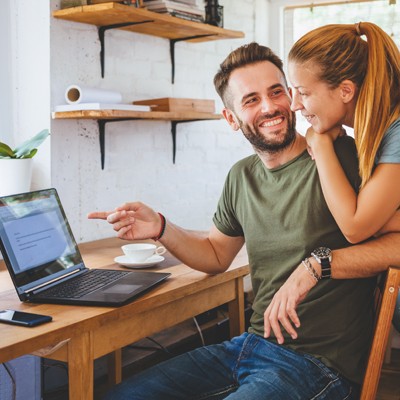 Latest home loan interest rates
Make you next property goal a reality
In today's market, I understand how owning your own home could feel impossible. That's where I come in! As your local Mortgage Broker in Canberra & Harrison, I want to make your dream of home ownership in Australia a reality, by finding the right credit solution to suit every individual.
With a tailored approach, I combine my knowledge of the local property industry with financial expertise to help you achieve your investment goals through our no-cost home loan service.
As part of our no-cost home loan service:
We research thousands of home loans so that you don't have to.
We secure the most competitive loans with access to over 30 lenders.
We submit the paperwork & negotiate with the bank on your behalf.
We provide expert advice throughout the process & guide you every step of the way.
We find the right home loan solutions for your financial goals.
I understand the market
As a former real estate agent in Canberra, I have expert knowledge of the local property market. As a Mortgage Choice broker, I have the right connections to find you the right home loan solution. I know which questions to ask, and we'll liaise with the banks on your behalf to ensure the application process runs smoothly.
I want you to reach your goals
You've probably heard that interest rates are on the rise. But that doesn't mean you can't still secure a competitive rate for your home loan. With a panel of over 30 lenders, I will make sure you get the most out of your investment whether you're buying your first home, refinancing or expanding your portfolio.
Contact Alexander Sheen in Canberra
As your local Mortgage Broker in Canberra, Harrison and Ngunnawal, I'm here to help make your property goals a reality. As a mobile broker, I can come to you throughout Canberra or chat via phone or video.
Call Alexander Sheen in Canberra on 0478 050 106 or book a call back below.
Preparing a home loan application
How much can I borrow?
When is the right time to refinance?
The right home loan for your needs
Our mission is to find the right home loan for your individual needs and to always have your best interests at heart. Plain and simple. Which is why we have such a wide range of lenders to choose from. We can search through hundreds of products to find something tailored to your situation. ~
First home buyer's guide
Purchasing your first property can be an overwhelming process and there may be steps you are unsure or unaware aware of. This guide will walk you through all of the steps involved in the buying process.