Angela Redmann Mortgage Broker in Bray Park, Warner, Brendale and Petrie
Angela is a friendly and reliable mortgage broker who is dedicated to helping her clients reach their goals. With over a decade of experience in the finance industry, she prides herself on being prompt, responsive and delivering on her promises.
5.0 (33+ total reviews)
Aggregated from:







Call Us

Mortgage Choice Warner

Office - 0403 771 754
Open Hours

Mortgage Choice Warner

Monday - Friday: 9:00am - 5:00pm
After hours by appointment

Email angela.redmann@mortgagechoice.com.au

Free Appointment
Address
PO Box 3275
WARNER,

QLD

4500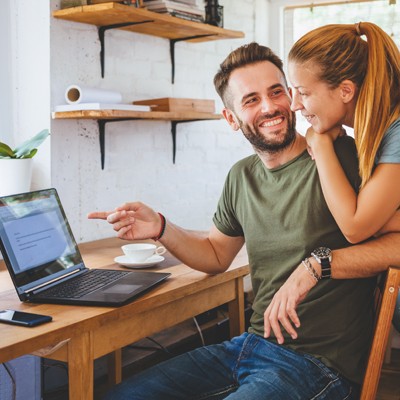 Latest home loan interest rates
Whatever home loan journey you're on, from applying to buying and beyond, we'll be there with you every step of the way. And we'll never treat you like just another loan.
Services
An empathetic and friendly mortgage broker with expertise in all areas of lending, Angela provides straightforward advice and will help you find a loan that addresses your current needs and long-term goals.
Home loans

Investment loans

Construction loans

Cash out for renovations

Equity release

Personal loans

Car loans
Other areas I service
With her client-focused approach and extensive knowledge of the lending process, Angela helps simplify your borrowing experience for a great outcome with less stress.
Angela is based in Bray Park and is fully mobile in the Brisbane and Moreton Bay region, and is happy to meet at a time that's convenient for you.
Why use a mortgage broker to help with your home loan?
I love to help people reach their goals whether you are saving to buy your first home, considering refinancing to save on repayments or an investor expanding your portfolio.
Whatever stage you are at, I'd love to help you reach your property and finance goals. Some of the benefits of using a mortgage broker to arrange your home loan are:
Wide range of lenders - With a selection of home loan products from over 35 respected lenders, I can negotiate a great deal for you and find a home loan that matches your unique requirements
Professional Advice – I meet with you to discuss your needs and goals so I can provide objective and individualised home loan advice to ensure your home loan is suitable for you now and to achieve your future goals
Convenience - I offer a fully mobile service and come to you when and where it's convenient. Appointments are available outside business hours to work around your schedule
Confidence - How lenders calculate borrowing capacity and what type of loans they will consider is constantly changing. I research which lenders are appropriate given your circumstances to give you the best chance of success with your home loan application
Save Time – Besides the time you will save by not having to enquire with differently lenders individually, I take on most of the administration required for your application and provide you with regular updates
No Cost – There is no charge for our home loan services as the lenders pay a commission once your home loan has settled
Community - We care about our communities. A donation is made to charity from every home loan settled
Local - As a local small business owner, I'm motivated to provide a first-rate, personalised services as getting referrals and repeat customers is how I build my business
Ongoing service - I check in with you regularly after settlement in case your circumstances have changed, to ensure you are still getting a competitive rate and check that the home loan continues to meet your needs
The right home loan for your needs
Our mission is to find the right home loan for your individual needs and to always have your best interests at heart. Plain and simple. Which is why we have such a wide range of lenders to choose from. We can search through hundreds of products to find something tailored to your situation. ~
Client reviews
Angela has been an absolute dream to work with through the process of refinancing our investment property. My husband and I are both shift workers and appreciated Angela's understanding and flexibility with our working schedules which made the process easy and hassle free. Her willingness to go above and beyond took so much pressure and stress off of us. Looking forward to working with her on the purchase of our next family home.
Wonderful service and communication. Goes above and beyond and always helps with a can do attitude. Great advice and service.
Right from day one, Angela was professional and reliable. We were never left wondering what was going on and we always felt 'kept in the loop' every step of the way. Angela was always happy to answer any of our questions and explain the processes and procedures involved in our mortgage acquisition.
I have since recommended Angela's services to friends and family knowing that she will offer them the same level of professionalism and knowledge.

Thank-you Angela
Angela has been outstanding throughout our remortgage process and recently to buy a bigger family home. Her communication, professionalism and dedication to finding us the best deal has been invaluable. We have used Angela three times now and will continue to use her in the future. We recommend her highly.
This is the second time we've sought out Angela to obtain better conditions with our Mortgage. She's super professional and has saved us a decent amount both times. Not to mention her patience with our procrastination throughout the process in submitting paperwork in a timely manner.
Really helpful and informative broker. Angela really facilitated the entire mortgage process, and is always available to clarify the details and steps.
Made the entire process a lot easier for which I am extremely grateful.
First up, I will be recommending Angela to anyone and everyone. We would not have been able to get through this with all our hair intact without her. Angela was able to break everything down into not just bite-sized pieces, but made sure we could comprehend everything that was happening with them too.
And when settlement day came, Angela was the one who helped us navigate the haziness between banks and solicitors.

Thank you again for everything, Angela
Angela is one of the best mortgage brokers. She is very kind, helpful and professional. She gave my wife and me the best service regarding a home loan. Now we are going to build our dream home. I recommend her with all my heart.
Anglea was fantastic and so helpful. I couldn't of done it without her. Her persistence with talking to the banks was crucial and meant we could get everything over the line in time.
Anglea was so helpful in guiding me through the process of buying my home. She made the process so much easier and work so hard to get everything in order for me.
First home buyer's guide
Purchasing your first property can be an overwhelming process and there may be steps you are unsure or unaware aware of. This guide will walk you through all of the steps involved in the buying process.