Your local award-winning team of Mortgage Brokers in Richmond, Hawthorn, South Yarra & surrounds | Mortgage Choice in Richmond
When it comes to buying property, one of the most important decisions you will make is choosing the right home loan. Our award-winning team at Mortgage Choice in Richmond simplify the process by doing all the research and legwork for you. We will handpick a home loan that matches your finances and your unique property goals.

Call Us

Mortgage Choice Richmond

Office - 03 9681 8182

Fax - 03 9645 9734
Open Hours

Mortgage Choice Richmond

Monday - Friday: 9:00am - 5:00pm


After hours by appointment

Free Appointment
Address
Level 3/534 Church Street
RICHMOND,

VIC

3121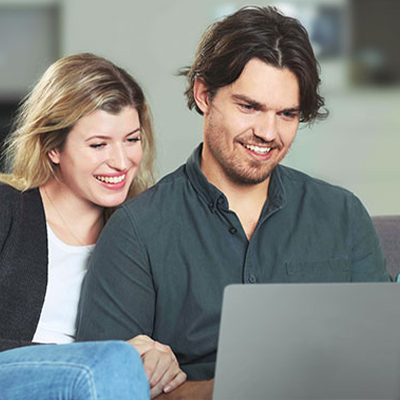 Latest home loan interest rates
We simplify the home loan process
Your home loan is an important decision to make. If you're feeling overwhelmed by the process or looking for expert advice, we've got you covered! Our award-winning team in Richmond will simplify the process for you and match you with a home loan that works with your own unique property goals.
Our Loan Calculators Get in touch
Experienced, award-winning service
We give you back control: With over 30 lenders on our lending panel, our Mortgage Broker Richmond team give you back the control of your home loan. Instead of using just one bank, we have over 30 lenders competing for your loan so you have peace of mind that you've made a great choice.
We do the shopping around for you: Our Mortgage Broker Richmond team will search through thousands of home loans to find one that matches your unique finances and property goals.
We do all the legwork: Our customers don't wait on-hold for the bank - they call us! The Mortgage Broker Richmond team complete the paperwork, submit the application and follow-up with the lender, all while keeping you updated along the way.
We provide ongoing support: The home loan you choose now may not be competitive in two years time. That's why we provide ongoing review and refinancing services to make sure your loan is cost-effective in the longrun.
Our free Home Loan service
One of the things we love best about being Mortgage Brokers is that our home loan service is free! Your chosen lender pays us a commission when your loan settles with them. It means that anyone - no matter if they're a first home buyer, investor or business owner - can receive quality home loan advice at no cost.
It's easy to get started
Our award-winning team are here to support you with your property goals - whatever they may be! Meet us at our Richmond office at Level 3/534 Church Street or we can come to you.
Our Mortgage Broker Richmond team service Richmond, Hawthorn, South Yarra, Abbotsford, Prahran, Collingwood and across Melbourne.
Call the Mortgage Broker Richmond team on 03 9681 8182 or click below to request a call back from our team.
Our recent awards

Real story: Renter to first home buyer
When we don't take no for an answer
Real story: First home in South Yarra
The right home loan for your needs
Our mission is to find the right home loan for your individual needs and to always have your best interests at heart. Plain and simple. Which is why we have such a wide range of lenders to choose from. We can search through hundreds of products to find something tailored to your situation. ~
Step-by-step guide to home ownership
There are many steps involved in purchasing a property which can vary between residential and investment properties. This guide explains each step in order as well as what is involved at every stage of the purchasing process.