Mortgage Choice Bharat Gudodgi servicing Box Hill, Grantham Farm, Marsden Park and across Sydney
Finding the perfect home is a journey and securing the right home loan is an important part of it. As your local Mortgage Broker in Box Hill and Grantham Farm, my mission is simple: to find you the right home loan while ensuring the journey is as easy as possible. Whether you're a first home buyer, investor, refinancer or business owner, I'm here to provide tailored solutions that align with your own unique goals.
Call Us
Office - 0479 093 771
Open Hours

Monday - Friday: 9:00am - 5:00pm


After hours by appointment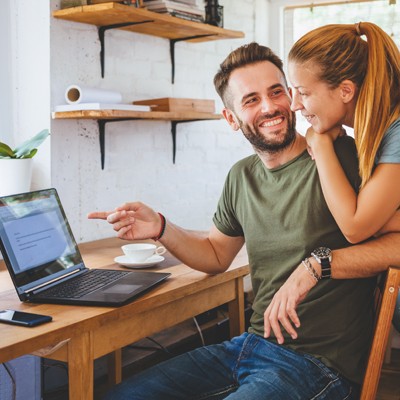 Latest home loan interest rates
Tailored loan solutions for your unique goals
At Mortgage Choice, we believe that your home loan should be tailored to you - not a one-size-fits-all! That's why I work tirelessly to match you with the best possible loan options from our extensive network of lenders. I pride myself on finding tailored home loan solutions for your unique goals, so you can focus on achieving them!
Matching you with the right home loan
I work out what you need from your home loan, what you want to spend and what you can comfortably repay.
I search through thousands of possible loan options from over 35 lenders - including the big four banks - and provide a shortlist of loan options.
I negotiate with the lender on your behalf and ensure that you have the right interest rate, features and structure to give you trusted finance for your next purchase.
I put together your application and submit it to the lender, answering any questions they may have. I work to ensure you have the best chance of a quick approval.
I'm here at every step of the process, from providing you the information you need through to helping you through settlement.
How much does using a Mortgage Broker cost?
The great news is: my home loan service is free! As a Mortgage Choice Broker, your lender pays a commission when your home loan settles. It gives me the freedom to provide support to every buyer looking for a great loan.
Your home loan journey starts here
I'm excited to be part of your new property journey! Whether you are a first home buyer, investor, refinancer or business owner - I can provide tailored advice for your next goal.
As a mobile broker, I can come to you across Box Hill, Grantham Farm, Marsden Park and across Sydney. I believe everyone should have access to simple advice, which is why I'm proud to offer my services in English, Hindi, Marathi and Gujarati.
Get in touch with Bharat Gudodgi on 0479 093 771 or request a call back below.
The right home loan for your needs
Our mission is to find the right home loan for your individual needs and to always have your best interests at heart. Plain and simple. Which is why we have such a wide range of lenders to choose from. We can search through hundreds of products to find something tailored to your situation. ~
First home buyer's guide
Purchasing your first property can be an overwhelming process and there may be steps you are unsure or unaware aware of. This guide will walk you through all of the steps involved in the buying process.