We're here to help.
When looking at your home loan needs, it's important to know that you're in good hands and your financial needs are being looked after by the experts.

Who are we and what do we do? - This should help to clear up your answers.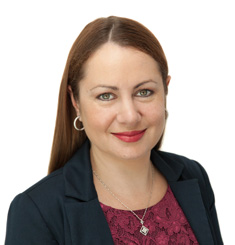 Bianca Long
Bianca entered the mortgage broking industry in 2007. As a home owner and property investor, she understands that the key to peace of mind in finding your new home or investment property is to feel comfortable and positive about the mortgage process. As the franchise owner for both the Hills District and the Blacktown district Mortgage Choice offices, Bianca's pleased to help you find your way through the mortgage maze and arrange finance tailored to your lifestyle and requirements.
Bianca's passionate about both finance and property and love's helping people achieve their dreams.
Bianca will work with you across all aspects of finance including, buying your first home, upgrading, investing and refinancing.
Bianca works closely with property investors and specialises in complex lending. Bianca will help you to build and maintain your property portfolios, whilst implementing financial strategies that will allow you to leverage off a growing market or reduce the risk with softening trends.
Bianca recognises the importance of professionalism and delivering excellent customer service. She believes that clients must and always will come first.
Bianca's business philosophy is based on honesty, hard work and customer service.
When not at work, Bianca loves spending time with her family and can often be found in the shops or at home relaxing in the garden.
Bianca has been recognised nationally within the industry for her outstanding knowledge and focus on Customer Service.
Karina Fox
Karina is the Franchise Manager for our Glenwood office and an invaluable asset to the team!
Karina is a guru at helping you with your home loan needs and can help you unlock your equity, purchase your first home or help to explore options to assist with upgrading, investing, refinancing, debt consolidation and all facets of home loan lending.
Karina has worked within all areas of the business. Prior to becoming one of our resident broker's in 2015, she worked within the business in areas of packaging loans, processing of our client's loans from submission to settlement, post settlement enquiries and front of house. This skill set allows her to not only understand you, the client, but the full process of your finance journey.
Karina is passionate about home ownership and loves showing first home owners how to secure their dream home.
When not in the office, you can usually find Karina hanging upside down, teaching her Aerial Yoga class' or looking much longer at her regular stretch class. She also enjoys getting out for just about any occasion and seeing the sights and local attractions.
Jessica Southerwood
Jess is our Office Manager and also one of our resident Loan's Processor's.
Her talent lies with ensuring that your loan is approved in record time and with little fuss. Jess knows just about all there is to know about loan processing and will ensure your loan is approved as quickly as possible. Over the years, she's built a solid relationship with all of our lenders', ensuring that both care and speed are a large factor in delivering you your loan approval and arranging for your settlement. Jess also helps to ensure that we assist with any post settlement queries you may have.
Jess has spent many years in finance and loves both the lending aspect of the role and establishing new relationships with our wonderful clients. Jess prides herself in always taking the extra steps needed to keep you well informed on your home loan journey.
Jess is married with 2 beautiful children so naturally doesn't get a lot of free time, however on her days off you can find spending time with the family or in her local beauty salon receiving some much deserved down time or catching up on her latest series on Netflix.
Tracey Heath
Can't quite rememeber when your fixed rate is due to expire, or you think a home loan health check might be something you should consider?

Well, meet Tracey. Tracey will make sure that you are kept informed at the expiry of your loan and touch base with you regularly, to help ensure that your loan is still suitable for your needs.
Tim Hayman
Tim is a highly dedicated adviser with more than 9 years' experience in the financial services industry.
Tim has a passion for keeping pace with the complex and continuously changing environment of financial advice.
"I really enjoy getting a good understanding of my clients - helping them put together the pieces of their unique puzzle - to make it easy for them to identify and achieve their financial goals".