Meet the team from Mortgage Choice - your local finance experts on the Yorke Peninsula and surrounding areas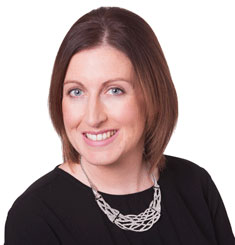 Carlee Horsell
Owner and Lending Expert
Growing up on the Yorke Peninsula and then moving back to the area in 2008 to start my own family, I am passionate about working with people in our local community to achieve their financial goals. With a background in insurance broking and customer service, I understand how important strong customer relationships are and take the time to work closely with my customers to identify and understand their individual needs. My aim is to bring the personal touch back to lending and finance.
I have 15 years experience in the Financial Services industry and currently hold a Bachelor of Arts degree, Diploma of Financial Services (Insurance Broking), Certificate IV in Finance and Mortgage Broking and a Diploma of Finance and Mortgage Broking Management. In April 2018 I was honoured to receive the Mortgage Choice 'Rising Star SA/NT' Award.
In my spare time, I enjoy spending time with my family, cooking, reading and exploring new places. This year my personal goal is to travel more!
Contact me today on 0499 051 422 or carlee.horsell@mortgagechoice.com.au and take the first step towards achieving your financial dreams.
Lachlan Semmens
Holding an Advanced Diploma of Financial Services and with over 7 years experience in the Finance Industry, I am well equipped to service your financial planning needs.

Having worked with a wide variety of customers, I've gained experience in all areas of financial planning, particularly wealth protection. Given how hard we all work to gain financial prosperity, ensuring that my customer's path to success can continue through all that might happen in their lives is tremendously important to me.

My love of financial planning stems from having seen the great value that quality, strategic advice can add to a person's life.

Whether my customers have a complex need, or are looking for a simple financial tidy up, I thoroughly enjoy helping them gain a greater understanding of their financial position, and working with them to implement a plan to make the most of their money.