Mortgage Choice Carlos Rojo servicing Oran Park, Gregory Hills, Cobbity and across Sydney
Buying property is a journey and finding the right home loan is a crucial first step! Nothing affects your future finances more than your home loan, and it's my job to make sure that the loan we choose is a great deal and fits your finances. As your local Oran Park Mortgage Broker, I do all the legwork to secure a home loan that works for you.

Call Us

Mortgage Choice Smeaton Grange

Office - 0478 412 089
Open Hours

Mortgage Choice Smeaton Grange

Monday - Friday: 9:00am - 5:00pm


After hours by appointment

Free Appointment
Mobile Broker
Servicing Oran Park, Gregory Hills and across Sydney! I can chat in person, by phone or video call.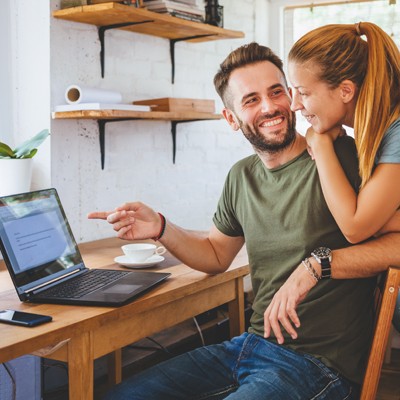 Latest home loan interest rates
Your guide on the property journey
As your local Mortgage Choice Broker, I'm passionate about helping you understand (and even enjoy!) your own property experience - whether you're buying your first home, next family home or investing. I give you access to a wide range of lenders, and do all the legwork - so you can get back to doing what you love.
As your local Mortgage Broker, I will:
Take the time to understand your unique financial position. I'll ask you about your short and long-term goals so that I can find a great home loan option with the right features, rate and structure to suit your evolving needs.
Compare the different home loan options available. I'm accredited with over 35 lenders, which gives you access to more than just the 'big four'. I'll compare them for you, so you don't have to DIY your loan.
Guide you with expert advice. I'll break the journey down into easy-to-understand language and guide you every step of the way. I act on your behalf so you can enjoy peace of mind that I've got it covered.
I'll do all of the legwork. You might expect your home loan to come with lots of paperwork, and it does! But as your Mortgage Broker, I'll do all the legwork - and better yet - I know what information the different lenders look for, so I can help you avoid a lot of back and forth.
I don't charge for my services
This is one of the big reasons why I love being a Mortgage Broker in Australia! I'm able to offer my home loan service at no cost, and instead, the lender you choose pays me a commission when your loan settles. It doesn't affect what you pay for your home loan and gives everyone access to balanced advice.
Let's get going on your next loan
I'm passionate about helping you achieve your property goals - whatever they may be. To make my service as convenient as possible, I can chat in person or via phone or video. While I'm based in Oran Park, Gregory Hills and Cobbity, I can service clients across Sydney. I'm proud to offer my services in both English and Spanish. 
Get in touch with Carlos today on 0478 412 089 or click below to book an appointment.
I can help you with:
Construction loans
Investment loans
Personal loans
Debt consolidation
and much more!
You're never a loan
Let us help you through the process
The right home loan for your needs
Our mission is to find the right home loan for your individual needs and to always have your best interests at heart. Plain and simple. Which is why we have such a wide range of lenders to choose from. We can search through hundreds of products to find something tailored to your situation. ~
First home buyer's guide
Purchasing your first property can be an overwhelming process and there may be steps you are unsure or unaware aware of. This guide will walk you through all of the steps involved in the buying process.