Our goal is to simplify the home loan process for you, stripping away the confusion to reveal clear choices. We provide the highest level of customer service and the best possible loan product from our panel of lenders.
We will assist you with information, advice and the application process for all of your finance requirements.
Once we understand your needs, we analyse the loans available and are able to match those to the most appropriate product, saving you precious time (and money).
Using our team of dedicated professionals eliminates the hassle of shopping around. You don't need to go from lender to lender getting anxious and confused.
We work diligently to get the home loan product that is most suited to you!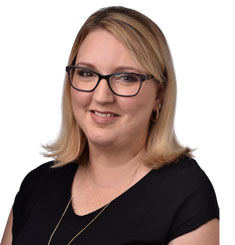 Carly Hookem
Carly Hookem is your local Mortgage Broker in Beenleigh and can assist you with home loans, investment loans, car loans and much more.
Arthur Ways
Finance Broker
Arthur, previously the Mortgage Choice Franchise Development Manager for Victoria and Queensland, brought a wealth of knowledge and experience from the broader brokerage industry to the local area. With formal business qualifications (Bachelor of Commerce and MBA), over 15 years experience in diverse corporate roles in Australia and Europe, fluent in a number of languages and a "can do" attitude, Arthur has assisted many clients to reach their finance goals.
Whether you are a first home buyer, buying your next home, need to refinance and cross-collateralise your six investment properties, are credit-impaired, or somewhere in between, Arthur can source the right options for your finance needs from Mortgage Choice's huge range of loan products.
Arthur not only specialises in home loans - if you need to finance your car, excavator, or a new computer system in your business, or have any other asset finance requirements, he will help you organise it all - swiftly and hassle free.
Arthur is absolutely dedicated to providing exceptional customer service and is well qualified in Mortgage Brokering, a member of MFAA, he holds a Certificate IV in Financial Services and Mortgage Brokering.
Arthur is very active within the local business community and is passionate about fishing, water-sports and bike riding.
P 1300 730 858 | M 0404 818 676 | E arthur.ways@MortgageChoice.com.au
Lisa You
Customer Service and Loan Process Manager
Lisa You joined our Team in 2012 and is responsible for ensuring that our clients are happy and satisfied throughout the loan application process. Lisa's fantastic people skills, her quick responses to enquiries from both clients and credit managers, as well as her knowledge of the lending process makes her a valuable asset to our Team.