Our goal is to simplify the home loan process for you, stripping away the confusion to reveal clear choices. We provide the highest level of customer service and the best possible loan product from our panel of lenders.
We will assist you with information, advice and the application process for all of your finance requirements.
Once we understand your needs, we analyse the loans available and are able to match those to the most appropriate product, saving you precious time (and money).
Using our team of dedicated professionals eliminates the hassle of shopping around. You don't need to go from lender to lender getting anxious and confused.
We work diligently to get the home loan product that is most suited to you!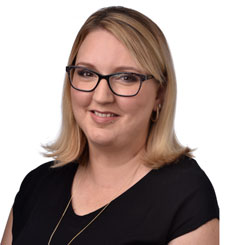 Carly Hookem
Franchise Owner and Senior Broker
Carly Hookem is your local Mortgage Broker in Beenleigh and can assist you with home loans, investment loans, car loans and much more.
Carly has been in the financial services industry for 12 years both as a qualified financial planner and a finance broker. Working for a decade for one of the major banks and in one of the biggest financial planning licensees in Australia.
Carly is passionate about helping clients build wealth through property and being able to retire comfortably.
Carly is very active in the local community and is a well trusted mortgage broker among her peers and the local business community.
P: 0438 264 988 E: carly.hookem@mortgagechoice.com.au
Lisa You
Customer Service and Loan Process Manager
Lisa You joined our Team in 2012 and is responsible for ensuring that our clients are happy and satisfied throughout the loan application process.
Lisa's fantastic people skills, her quick responses to enquiries from both clients and credit managers, as well as her knowledge of the lending process makes her a valuable asset to our Team.
She is currently completing her studies to become a qualified mortgage broker and is experienced and passionate about helping people buy their new home.
P: 07 3807 0771 E: lisa.you@mortgagechoice.com.au
Lee-Ann Hendriks
Loan Processing Manager
Lee-Ann has been in the financial services industry for over 30 years in various positions both in retail and business banking.
She joined our team in August 2018 after spending 12 years at the Bank of Qld in Jimboomba as a home loan specialist.
Lee-Ann is a qualified Justice of the Peace and is dedicated to helping our clients achieve home ownership.
She is a wonderful addition to our team and brings with her a wealth of knowledge about home loans.
P: 07 3807 0771 E: lee-ann.hendriks@mortgagechoice.com.au