Carly Hookem - Your Mortgage, Home Loan and Refinance Broker from Beenleigh to Jimboomba, Tamborine and surrounds.
Looking for a help with a home loan? Talk to Carly Hookem and her team at Mortgage Choice Beenleigh and let us research and compare over 20 lenders for you.

Helping over 1,500 families from Beenleigh to Jimboomba and Tamborine QLD since 2004.
Call Us
Office - 1300 730 858
Open Hours

Monday - Friday: 9:00am - 5:00pm


After hours by appointment
Address
102 City Road
BEENLEIGH,

QLD

4207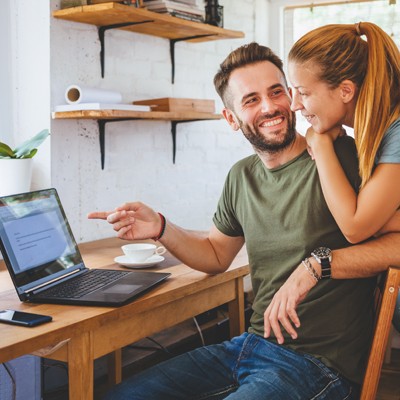 Latest home loan interest rates
Start your home loan journey today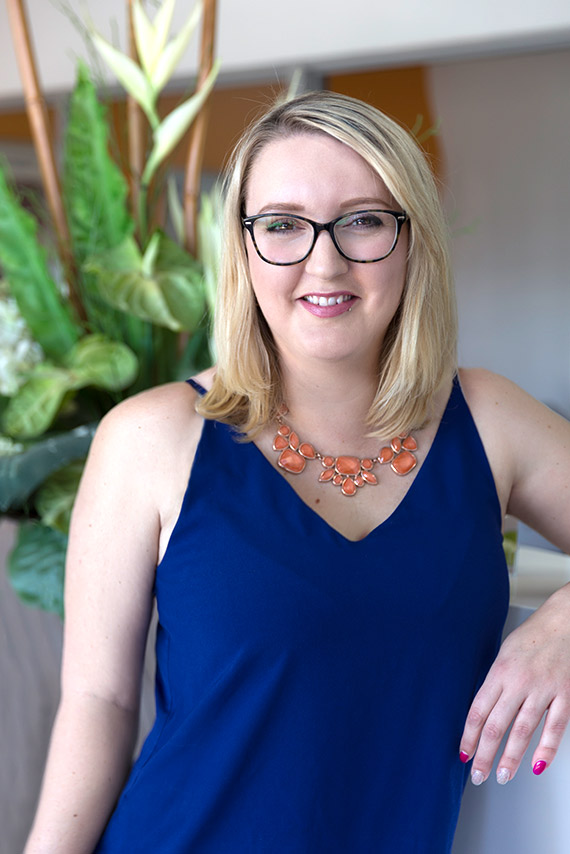 Our passion lies in helping you and we specialise in:
    •    Home loans for your owner occupied or investment property
    •    Personal Loans
    •    Car Loans; and
    •    Commercial Finance
Our service takes the stress out of the home loan application process. The only time you will have to pick up a pen is to sign your application and mortgage documents! We take care of everything from application to settlement and beyond.
What are your life goals and how can we help you get there?
Our main goal is your financial success. We're not here to help ourselves, we're here to help you get to where you want to be in life.
To help us figure out your main objectives, we'll first outline your short-term, mid-term and long-term goals. This helps to create a plan for your future. It's also important for us to go through any changes (big or small) that may develop. This could be changing jobs or growing your family.
We're here to help you make the right choices for your future. That's why it's important we know you feel confident that your essential decisions are prepared well. Our team of mortgage and home loan professionals will give you expert advice that will help you achieve your goals sooner.
Want to start achieving your property and investment goals?
Since opening in 2004, we've helped over 2,500 families and individuals from Beenleigh to Jimboomba, Tamborine, Greenbank and surrounds realise their property dreams. We understand that no two situations are alike. That's why we invest time getting to know you and ensure that we understand your goals. Once we've got a grasp of your situation, we compare hundreds of home loan products and work with you to find the one that will best suit your needs.
It's important for us to know what you want to attain when applying for your home loan. Gaining an understanding of this ensures that we know how to help you achieve your goals faster.
We make the process easy for you
It can be overwhelming when thinking about your mortgage goals. We help take the stress and uncertainty out of the process by making everything easy to understand.
We present everything to you in a way that you'll connect with. It's great for you to be able to see the progress you're making toward your goals clearly. Through understanding your personal intentions and recognising the potential you can achieve, we can help you get there with confidence.
Start achieving your mortgage dreams today
We can meet at a time that suits you, anywhere from Beenleigh, Edens Landing, Holmeview, Mt Warren Park, Windaroo, Eagleby, Ormeau, Jacobs Well, Yatala, Waterford, Bethania, Cedar Creek, Tamborine, Eagle Heights, Mt Tamborine, Jimboomba, Crestmead, Marsden, Boronia Heights, Park Ridge and Greenbank.
Drop in to chat with us anytime. You can find us at 100 City Road in Beenleigh (next to ALDI). We understand that life is busy, so we can also meet you in the comfort of your own home or office at a time that suits you. It's important for us to know we're making things easier for you, that's why we endeavour to make the home loan process easy and stress free.
Call us today or book an appointment to find out how we can help you find the right home loan option.
To arrange an appointment with your Home Loan Specialists in Beenleigh call us on 1300 730 858 or book online today.
The right home loan for your needs
Our mission is to find the right home loan for your individual needs and to always have your best interests at heart. Plain and simple. Which is why we have such a wide range of lenders to choose from. We can search through hundreds of products to find something tailored to your situation. ~
Client reviews
Professional Friendly Service Highly Recommended Thankyou Carly
I can not thank Carly, Gayle and kirstyn enough for all their help and support through this wonderful process. They have made our purchasing a fantastic and easy experience. I would recommend these ladies every day of the week Thank you again for the pleasurable experience and thanks to you ladies we have a wonderful new home
Carly and the team are amazing They handled my refinance after separation like a dream and made a very overwhelming time in my life run super smooth.
I highly recommend Mortgage Choice Beenleigh
I cannot begin to explain how wonderful my experience was thanks to Carly and the Team at Mortgage Choice. Carly and the Team were amazing and supported me all throughout my journey. Always answering my questions and making the whole process as easy as possible. I was anxious going into this process as this was my first time. Carly and the Team communicated with me throughout the whole process and kep... read more
Thanks to Carly and her team for making this process less daunting. No hurdle was too big for them to navigate.
Carly and her team are exceptional. Extremely knowledgeable, she moves very fast and does not delay with getting you the right loan and the best deal - regardless of your financial circumstances. My home loan process has been an absolute breeze and I'm incredibly grateful to Carly and her team. I would not look any further if you are looking for the best mortgage broker - Carly is your girl.
Carly and the team are amazing This is the second time we've used Mortgage Choice Beenleigh and they really work hard to go the extra mile. Thanks so much guys.
Carly and the team are amazing Our mortgage application process was a breeze compared to our prior experience with another company. Would recommend to everybody Thank you so much for your exceptional service
Words cannot express how Diligent and Professional Carly and her Team are at what they do, and what they work so hard at to achieve for their Client's. Thankyou so much for making our Property Dreams come true a 2nd time around. Carly goes above and beyond to ensure Customer Satisfaction and Delivery. We cannot Thank You enough
I cant thank Gayle, Lee-Ann and Carly enough They have been absolutely amazing over the last few months dealing with the banks and ME to secure us our very first home and land We couldnt be happier with their service and I would 100 recommend them
We have been investing in property for some years now and have used a number of brokers during this time.

We hadn't really ever found a great broker - until now.

The team at Mortgage Choice in Beenleigh are dedicated, organised and totally customer focused. Our circumstances were difficult and the loan was touch and go, but their ability to 'think outside the box' and the team's ability to work together was outstanding.

The outcome was better than we had expected - it was ?best case scenario?. We will definitely recommend Mortgage Choice in Beenleigh to our friends for all of their finance needs.

We will be back.
I am very happy with the team at Mortgage Choice Beenleigh. Thank-you very much for all you have done for us.
I found Mortgage Choice Beenleigh to be extremely helpful and efficient. They made the process of choosing a loan and executing the product very simple, allowing me to use my time for other matters. Thank you for your great service.
Are you having trouble with your bank? Getting the run around? Not talking to the right people? Then I have the answer!! Mortgage Choice Beenleigh.

From start to finish my experience with the team at Mortagage Choice Beenleigh was top shelf. They made me feel at ease and they valued my time and business! They got me a great package that suits my life and needs and made the whole process easy.

Thanks for everything!!
Carly from Mortgage Choice in Beenleigh made our family dream come true. We were able to purchase our first family home. Thank you so much for all your help
I just wanted to say thank you for all your help with my home refinance 😊
Thanks to you I am now debt free except for my mortgage. It is indeed a good feeling. Thanks very much.
I can't thank Carly enough for all their help with buying my new home in Ormeau
Carly is fantastic! When I first talked to Carly about 8 months ago, it was due to another broker from another firm saying she couldn't do anything to help. Well Carly could! She took our financial situation in, came up with an instant solution and then a longer term plan to work towards - which we are now implementing. I wouldn't talk to anyone else now to be honest. Carly has our business for life!
A friendly and helpful team. I have used the team before and headed straight for them when I needed a second loan. I would strongly recommend this team to anyone even considering their options.....you will not be sorry.
First home buyer's guide
Purchasing your first property can be an overwhelming process and there may be steps you are unsure or unaware aware of. This guide will walk you through all of the steps involved in the buying process.