Our award winning team has been providing you with expert advice on your home loan, car loan, personal loan and financial planning for over 10 years.
Mortgage Choice Fortitude Valley, New Farm, Spring Hill, Teneriffe and Newstead are specialists in finance. Working with you to achieve the life you want through home ownership and wealth creation.
1. We help you into your first home, showing you step by step exactly what you need to do to get in and repay your loan comfortably.
2. When you are ready to renovate your home, consolidate your debts or refinance, we will be there for you every step of the way to make sure that your plans are keeping you on track to achieve your goals.
3. Once you are in a position to buy an investment property, we will help you structure your loans in line with your goals and take you through the process.
4.We will establish a plan for you right from our first meeting so that we can always ensure you are making the right decisions to achieve your wealth goals.
Through our years of experience we have developed systems to ensure that each process is managed efficiently. Our team ensures that you are kept up to date every step of the way. We manage the process for you and absorb the stresses that can come with the process. We continue our relationship with you throughout your financial lifetime so you can know the feeling of abundance and financial security.
Leading Mortgage Broker Fortitude Valley, New Farm,Spring Hill, Teneriffe, Newstead.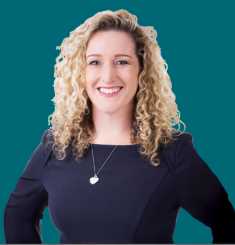 Caroline Jean-Baptiste
I am a specialist in finance with more than 12 years working as a Mortgage Broker in my own business. My passion is working with my clients to achieve the life they want through home ownership and wealth creation. I am dedicated to helping first home buyers get into their home and existing home owners renovate and upgrade.
We work together, to establish a plan from our first meeting, so that we can always ensure you are making the right decision to achieve your weath goals.
To find out how we can help you contact Mortgage Choice Fortitude Valley 07 3366 8604
Alice Finnerty
Alice is with us in the capacity of Marketing Coordinator. Alice brings with her 15 years of working and studing in Europe, South and North America. Alice works to let future home owners know how we can help them and to thank existing clients for their on going support. Alice is constantly searching for collaborations with business partners and ideas for future ventures together. We actively use Social media here at Mortgage Choice Fortitude Valley as a marketing tool to extend our brand and to stay in touch with customers old and new. In her spare time Alice loves to play soccor with her 2 young delicious Mexican boys, practice her Spanish and dream of unencumbered long hall flights.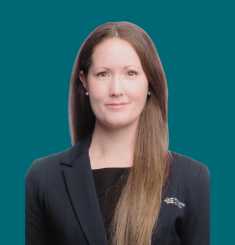 Kristin McLeish
Kristin brings with her 14 years experience in the property and finance industry, starting her career as a conveyancing paralegal before moving to property development and finance. Her focus has always been on providing support and guidance to her clients.
Kristin is now part of our team at Mortgage Choice Fortitude Valley as a Loan Processing Manager, providing a point of contact throughout the loan application process from submission to Settlement. Kristin enjoys helping our clients achieve their goals.