Craig Brooks - Mortgage Broker in Norwood, Adelaide, Kensington, Prospect, Oakden, Freeling, Barossa and surrounding suburbs
Craig and Daniella are dedicated to delivering outstanding customer service to their clients each and every time. Their friendly enthusiasm, and passion for helping clients build wealth through borrowing, means that no matter what your goals, Craig and Daniella will help you get there. Not only that, but you will have a positive, hassle-free borrowing experience.

This team offers their clients many years' experience in the industry, resulting in a breadth and depth of knowledge that is not easy to find. They take great pride in open and honest communication, and in getting the full picture of their clients' needs before recommending the approach.

Craig and Daniella are based east of Adelaide Centre in Norwood. They are fully mobile and service all surrounding areas.
Norwood
4.9 (251+ total reviews)
Aggregated from:







Call Us

Mortgage Choice Norwood

Office - 0402 118 034
Open Hours

Mortgage Choice Norwood

Monday - Friday: 9:00am - 5:00pm


After hours by appointment

Free Appointment
Address
39 Beulah Road
NORWOOD,

SA

5067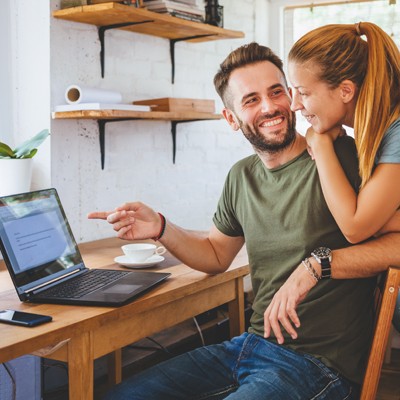 Latest home loan interest rates
Services
With their comprehensive knowledge of loan products, structures and lending procedures, Daniella and Craig are able to tailor solutions for clients seeking finance across a broad range of situations. Whether you're financing your first home, investing, or seeking funds for commercial projects, they will simplify the process and get results.
Home loans

Investment loans

Refinance loans

Construction loans

Renovation finance

Equity release

Deposit Bonds

Bridging loans

Reverse mortgages (Referred to third party)

Personal Loans

Car and asset finance

Business equipment finance

Commercial property finance

Business loans

Insurance (third party referrals)
Why should you speak with a broker?
We provide real choice, looking to find you the right deal.
We work with multiple lenders, not just one – keeping competition alive.
We may negotiate a better outcome.
We help at a time and place that suits you, doing the legwork for you.
Our aim is to save you time and stress and get things moving as quickly as possible.
Ready to start your home loan journey with our help?
To arrange an appointment, please call Craig on 0402 118 034 or Daniella on 0409 896 550.
Other areas we service
Expertise and experience backed by high-level client support. Craig and Daniella provide considered advice and responsive service to ensure a positive borrowing experience.
The Mortgage Choice team are based in Norwood and offer a mobile home loan service the surrounding areas, including but not limited to:
Norwood Adelaide
Kensington Maylands
Rose Park St Peters
Magill Rostrevor
Payneham Kent Town
Prospect Nailsworth
North Adelaide
Brompton Sefton Park
Northgate Oakden
Greenacres
Freeling Gawler
Tanunda Nurioopta
Barossa Region
Craig and Daniella are happy to meet you outside working hours in the comfort of your own home.
What is your borrowing power?
When you're ready to purchase your property, it's important to have a good understanding of how much you can borrow. We know that finding out how much you can borrow for a property can be a bit confusing, which is why we have some great resources at your disposal.
Feel free to check out our easy-to-use home loan calculators here or get in touch with us to discuss your unique situation.
To arrange a home loan review, please call Craig on 0402 118 034 or Daniella on 0409 896 550.
The right home loan for your needs
Our mission is to find the right home loan for your individual needs and to always have your best interests at heart. Plain and simple. Which is why we have such a wide range of lenders to choose from. We can search through hundreds of products to find something tailored to your situation. ~
Client reviews
Martin and his team have been helping and managing our property finances for years with incredible service. It's easy to set up meetings to discuss our goals and Martin breaks down all the options to present. The team are proactive with assisting us every step of the way. I've consistently recommended Martin to family and friends and will continue to do so in the future.
Martin Renae are brilliant mortgage brokers that have found my family the best deals for loans time and time again. They were more than happy to walk us through the process of purchasing our first home years ago and now continue to assist us with getting the best rates appropriate for us.
Martin and his team were very responsive and helpful throughout the lending process. As a first homebuyer he was able to assist with any questions I had as well as helping to choose a loan which met our needs. I would definitely use his services again, highly recommended.
Martin, Renae, thank you so much for making this process easy and clear to work through. You have taken the pain out of applying for a home loan. Much appreciated. o
Martin and his team have been amazing and easy to work with.
They are very knowledgeable in what they do. Theyve been able to help us with refinancing and completing the purchase of our new house.
Very reliable and you get fast responses. They will do whatever they can to get the best outcomes for their clients.
I highly recommend getting in touch with Martin and his team.
Martin and his team continue to provide my family with oustanding ongoing service. His wonderful service has allowed us to buy our first home, and continue our renovations to achieve our dream home. We can't thank Martin, Renae and Kirsty enough for their amazing service and care
Martin and Renea have helped us now process two home loans through difficult circumstances, Martin kept us informed throughout the whole process and updated us weekly.
I would highly recommend mortgage choice Norwood as i have known Martin for some time now and know that they get the job done and can also advise on recommendations for the best outcome required. Thanks Martin and Renea for sticking by us, and getting the job done.
Working with Martin Roach as our broker was a fantastic experience He really had our backs, helping us secure our lender and working seamlessly with our real estate agent. What's more, Martin was incredibly accommodating with our last-minute calls and was always available, even outside of regular hours. He felt like a true partner throughout the process, and we're excited about future collaborations with him. Highly recommend Martin for all your broker needs
I wanted to extend my heartfelt gratitude to Martin Roach for their invaluable assistance in helping me purchase my first home. Renaes and Martins expertise, patience, and guidance throughout the entire process made what could have been a daunting experience remarkably smooth. They took the time to understand my needs, their communication skills are top-notch, ensuring I am well-informed and confident... read more
Martin and his team have been our Mortgage brokers for many years now and they are always fantastic to work with. Martin always has time for us and is very patient with all our questions. He recently helped us refinance our home and gave us great options and prompt and efficient service.
Thanks Martin and the team at Mortgage Choice Norwood
Daniella responded promptly when needed and kept me informed every step of the way, we did not have run of the mill circumstances and Daniella was understanding and informative.
Daniella is amazing! She made things simple and kept us in the loop the whole process. She also was always available at anytime of day to answer my calls, txts or emails and was very understanding of working around mine or my husbands work hours and commitments. Highly recommend Daniella Lamp.
Daniella made the process easy for us
Step-by-step guide to home ownership
There are many steps involved in purchasing a property which can vary between residential and investment properties. This guide explains each step in order as well as what is involved at every stage of the purchasing process.