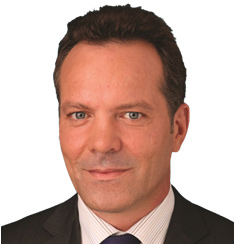 David Thomas
David has worked as a mortgage broker in the Bayside/Redlands area of Brisbane since 2009, the business began in 2004. He holds a Diploma of Financial Services (Finance/Mortgage Broking Management) as well as a Certificate IV in Mortgage Broking and is a member of the key regulatory body for Mortgage Brokers in Australia, the Mortgage and Finance Association of Australia (MFAA). Prior to becoming a franchise owner, David spent several years working in the banking industry.
Why did David choose Mortgage Choice?
"Mortgage Choice are passionate about their customers and I get paid the same commission regardless of which lender is chosen. At Mortgage Choice, we are in contact with the lenders constantly and are kept fully updated on the latest lender offers. Our fabulous software helps us to sort through the hundreds of products to find the most suitable loan for a client's needs. The best part though is helping people at one of the most exciting times of their lives, buying a home".
So let David help you, simply call our office 07 3286 7711, or call David direct on 0447 894 366 alternatively you can email us at david.thomas@mortgagechoice.com.au.
Thank you for your time.