We are here to help you with all of your home loan needs.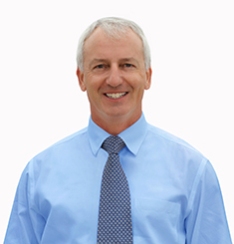 Gary Bieser
Gary was an officer in the Australian Army for 20 years prior to purchasing his Mortgage Choice Franchise in 2001. He has a keen interest in property and finance and has purchased a number of properties himself over the years. This knowledge and experience has greatly assisted many first home buyers and investors alike. As with the other members of the office, Gary holds a Certificate IV in Mortgage Lending.
Aside from working hard at the office, he's a keen photographer, hockey fan and sometimes player with Briars Hockey (injury permitting of course). In his spare time, you might catch Gary out on the golf course or cycling around the local area, rain, hail or shine!
Mortgage Choice at Concord is proud to be the major sponsor of Briars Hockey Club since 2011.
(02) 8765 8700 0425 253 990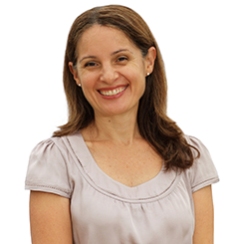 Lia Suine
Lia, along with Ingrid are probably the first people you will speak with or meet when you enter the office. They hold the vital role of 'Loans Administrator'. Quite simply, their role is to keep chasing lenders to ensure applications are being processed in a timely manner and nothing is overlooked.
Lia is most likely to be found in the office on Wednesdays and Thursdays.
When not in the office, Lia's three kids keep her busy! She enjoys curling up with a good book and spending time at the beach.
Sam Simpson
Sam is the newest member of the team starting as our Financial Adviser at the end of June 2016. He brings with him almost 10 years experience working in the Financial Advice industry and is passionate about helping his clients by giving them a sense of direction with, and control of, their financial affairs. Sam holds his CERTIFIED FINANCIAL PLANNER® accreditation with the Financial Planning Association of Australia.
On the weekends you can find Sam kicking a football around with the Macquarie University AFL team. This may often lead to him limping around the office on a Monday morning!
Sam looks forward to helping you protect and grow your wealth.
Ingrid Wys
Ingrid has been with us since March 2013 as a part-time administration assistant and communications/marketing coordinator. You will most likely find Ingrid working her magic on Mondays, Tuesdays and Fridays.
Ingrid also works part-time as a yoga teacher. In her spare time you can catch her playing football, doing a bit of yoga or exploring her artistic side through painting and drawing. She's the ultimate animal lover, and just relishes being outdoors.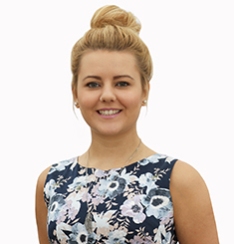 Ashley Bieser
Ashley became part of our team in February 2015 as a full-time administration assistant. She holds a Bachelor of Business Administration and recently completed her Cert IV in Finance and Mortgage Broking. Her role as a fully qualified loans consultant now allows her to assist both new and existing clients with their loan requirements.
She is passionate about helping people build their wealth through property having recently begun her own property ownership journey.
To wind down, Ashley plays netball for her social ladies and mixed team and loves to spend the weekend at the beach or the cinemas.
She's also our resident chocoholic!