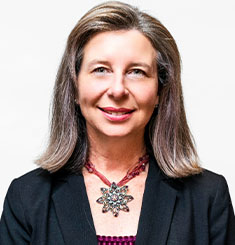 Irene Cujko
Prior to joining Mortgage Choice in 2001, I held the position of Branch Manager of one of Australia's leading banks.
Since becoming a franchisee with Mortgage Choice 20 years ago, I have never looked back! I particularly enjoy working on complicated loans , and consider myself an expert in dealing with clients that are interested in Professional Packages, Multiple Securities, Unit & Discretionary Trusts and other complex loan Scenarios.
I graduated from The University of Sydney with a BA majoring in Economics and Politics. Not wishing to stagnate, I continued my studies taking on subjects such as Commercial Banking & Finance and Finance Law.
In 2010, I won the Australian Mortgage Awards - Broker of the Year - Insurance (Mortgage Protection & Life) - which is truly amazing! Mortgage Choice CEO Michael Russell said, "I want to publicly congratulate Irene Cujko for her motivation and dedication to taking her business to new heights. She is a determined businesswoman who is humble about her fantastic achievements".
"In 2011 and 2009, I was awarded National Mentor of the Year by Mortgage Choice. Mortgage Choice CEO Michael Russell said, "Irene thoroughly deserves to be rewarded for going that extra mile. Not only does Irene train tomorrow's brokers, but she continually improves her own business, product and service skills and maintains her commitment to her own customers".
"Mortgage Choice is proud to recognise Irene Cujko for winning the award. This prestigious award recognises the person who, in addition to running their own business, put the most time and effort into supporting and developing the business acumen and knowledge of new franchisees.
"In 2011, our office embarked on a new journey " offering a loan processing service for other existing Mortgage Choice franchisees. This has resulted in a number of well established offices using our Mortgage Angels services to look after their clients from submission to settlement.