Team Profiles
Meet the team from Mortgage Choice in Kings Langley. We are always here to help, talk to us today and let us find a suitable home loan for you.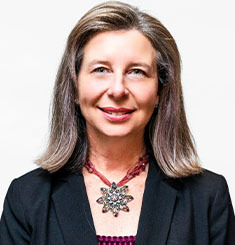 Irene Cujko
Prior to joining Mortgage Choice in 2001, I held the position of Branch Manager of one of Australia's leading banks.
Since becoming a franchisee with Mortgage Choice more than15 years ago, I have never looked back! I particularly enjoy working on complicated loans , and consider myself an expert in dealing with clients that are interested in Professional Packages, Multiple Securities, Unit & Discretionary Trusts and other complex loan Scenarios.
I graduated from The University of Sydney with a BA majoring in Economics and Politics. Not wishing to stagnate, I continued my studies taking on subjects such as Commercial Banking & Finance and Finance Law.
In 2010, I won the Australian Mortgage Awards - Broker of the Year - Insurance (Mortgage Protection & Life) - which is truly amazing! Mortgage Choice CEO Michael Russell said, "I want to publicly congratulate Irene Cujko for her motivation and dedication to taking her business to new heights. She is a determined businesswoman who is humble about her fantastic achievements".
"In 2011 and 2009, I was awarded National Mentor of the Year by Mortgage Choice, and continue to train loan consultants new to the franchise. Mortgage Choice CEO Michael Russell said, "Irene thoroughly deserves to be rewarded for going that extra mile. Not only does Irene train tomorrow's brokers, but she continually improves her own business, product and service skills and maintains her commitment to her own customers".
"Mortgage Choice is proud to recognise Irene Cujko for winning the award. This prestigious award recognises the person who, in addition to running their own business, put the most time and effort into supporting and developing the business acumen and knowledge of new franchisees.
"In 2011, our office embarked on a new journey " offering a loan processing service for other existing Mortgage Choice franchisees. This has resulted in a number of well established offices using our Mortgage Angels services to look after their clients from submission to settlement.
Callie Scheffer
"Every successful person has a coach or mentor, from sports people to people in business. There's no reason why you can't have one too."
Callie can work with you to help realise your financial possibilities and achieve your goals sooner while making sure your lifestyle is fully protected along the way.
Even if you're pretty financially savvy… it's a rare person who wouldn't want an expert on hand to help you get ahead and make the most of your money – all while taking care of the grunt work!
Contact our office on 02 9674 8014 today to book an appointment at your home or office.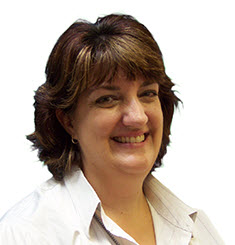 Simone Williams
2018 is my seventh year anniversary with Mortgage Choice Kings Langley as a Mortgage Angel .
In 2011, I joined Irene's Mortgage Angel team. I really enjoy working here and it was a real learning curve especially in the area of computerisation, as the office is so advanced its almost paperless! I particularly enoy the customer service side of the business and helping people throught the lending process.
My entire working life to date has been in the banking and finance sector having joined National Austalia Bank ( NAB) straight from school. Throughout my 7 years with NAB I have held various positions from telling transactions to customer service. At Rams, I held the position of Loan Support Officer.
On a personal level, my life comprises of my husband and two boys, or should I say my three boys ! I love to read , garden, folk art and camping trips, which all leads to a busy life , but then I wouldnt have it any other way !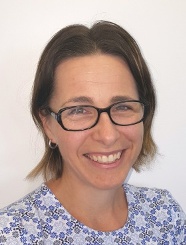 Karen Redfern
I have worked in the finance industry for the past 18 years.
From my 1st role as a teller for The State Bank at Maroubra, through to back office bank operations to , CUA branch manager at Westmead hospital, and then branch manager at Penrith.
It was in this role that I developed my love for lending & helping clients achieve their financial goals but realised I loved the processing and tracking side of lending so moved to a loan processer role for a mortgage broker in Norwest business park for a few years.
I have now been given the wonderful opportunity to become a Mortgage Angel for Mortgage Choice and assist the brokers to help their clients achieve their financial goals.
I have 2 beautiful children 6 & 5 years , who keep me very busy with after school and weekend activities and when I have the chance I love to keep fit and try to get to the gym as often as I can!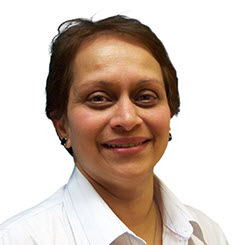 Shubha Paranjpe
I was attracted to the position of Mortgage Angel / loan administration at Mortgage Choice as I was seeking more balance in my life and the work hours afforded me this.
Previously, I worked in the banking sector for 15 years with two of the big four Australian banks in both mortgage and personal lending. My roles comprised Sales & Service Advisor, Personal Banker, Assistant Branch Manager and Acting Branch Manager and whilst in the position of Personal Banker, I was delighted to be the recipient of many awards at both State and National level.
In my early career I worked with special needs children, hence my degree in Child Development. In more recent years, I have successfully completed a number of professional courses in accounting and taxation.
Now with Mortgage Choice as a Mortgage Angel, I am responsible for ensuring that our clients have nothing to worry about as I track their loan from submission to settlement " smoothing out any hiccups along the way. Its always nice when the clients appreciate the attention given to them, particularly when its a first home buyer moving into their first home!!
Personally I have been very happily married for 33 years. Gardening, cooking various types of food and travelling are some of my favourite past times. Now that I have some extra time up my sleeves, going out to catch up with friends is fast becoming my most favourite thing to do.