Mortgage Choice in Upper Coomera, Nerang, Oxenford and the Gold Coast has a number of trusted business partners located throughout the Queensland market. These industry leaders are happy to hear from you so please feel free to either get in touch with them directly or we can arrange for them to contact you. 

PODS
Moving? Need storage? PODS® deliver a container to you. You pack at your own pace. We pick up and move and/or store it for you. Moving & Storage. Solved!

PODS® is an innovator of the concept of delivering mobile storage containers directly to the customer. The PODS® container is delivered and placed at ground level for easy packing and unpacking. Once you have completed loading the container, PODS picks up the container and either delivers it to your new location or one of PODS storage centers. You can even store the container at your own home while you wait between moves. Customers use PODS for short or long-term storage and for local or long distance moves.
The delivery process is completed utilising our patented hydraulic lift system, PODZILLA®. The lift is designed to keep your full container level, reducing shifting of contents while the container is being loaded onto the PODS truck for transportation.
Learn more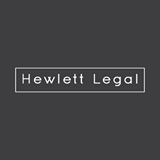 Hewlett Legal
We are a premier boutique firm focusing on business, property and personal law.
We know every client matter is unique so it is important to us to clearly understand the desired outcome you want so we can work 'hand-in-hand' with you to get you there. Building a relationship on clear communication and trust is our priority.
We offer high-quality, cost effective legal services to achieve the best solutions and commercial results.
We are highly skilled, energetic, business savvy lawyers who always deliver to our clients with a personal touch.
Learn more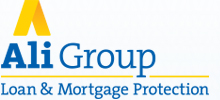 ALI Life Insurance Loan Protection Insurance
Loan Protection Plan Covers for Living Benefit - covers 11 Serious Medical Conditions, Death & Terminal Illness Benefit, Involuntary Unemployment Benefit.
Eligibility - Automatic acceptance for clients who are Aged 18-59, Australian, New Zealand citizen or permanent resident, an approved applicant or borrower on a loan (or loan increase) taken in the last 12 months.
Speak to our brokers at Mortgage Choice in Upper Coomera.
Ph: 07 5580 3644
Learn more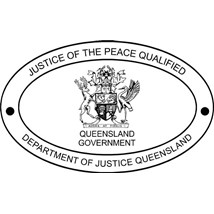 Justice of the Peace (JP)
Justice of the Peace service can be found at the Upper Coomera Community Centre, conveniently located at 90 Reserve Road (Cnr Abrahams Road), Upper Coomera:-
(07) 5575 0400 - No booking is required for this service.
Monday: CLOSED
Tuesday - Thursday: 17:00pm to 18.30pm
Friday:

CLOSED

Saturday: 9.00am to 11.00am
Visit www.qld.gov.au/jps for more information
Learn more

Reno Kings - the trusted name in property education
Reno Kings - the trusted name in property education
"How Two Ordinary Aussie Blokes Trapped in Normal, Everyday Jobs …Started Renovating Run-Down Houses… and Became Multimillionaires"
The Reno Kings have put together an eBook entitled "124 Ways to Add Value and Increase Rent".