Our expert home loan and financial planning team looks after the Woodville and surrounding western suburbs.
We have years of experience in providing credible and professional financial services to our clients.
Our mortgage brokers and financial advisers can take the time and hassle out of shopping around for the right home loan or creating your long-term financial plan and guide you through the process with expert financial advice.
Learn more about our expert team today and contact us at 8445 9510 or visit us at our office 930 Port Road, Woodville West, SA, 5011.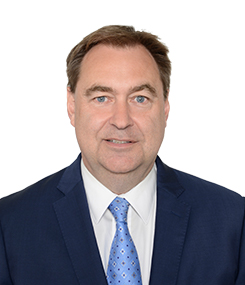 Jonathan Hooper
Principal, Cert IV MFB, BCom, GDipAcc, DipFP, CTA, FCA
Jonathan is the owner and Director of Mortgage Choice Woodville.
Jonathan has been practicing in the accounting industry for 28 years, 21 years as a Principal of Hooper & Co based in Woodville. Over this time he has built up a diverse accounting practice focusing on small to medium enterprises, and individuals. His clients operate in a variety of industries including, medical, legal, manufacturing, wholesaling and retail, property development, motor vehicle, primary production, surf lifesaving and aviation.
Jonathan has been able to successfully establish Mortgage Choice Woodville based on his principles of honesty and objectivity. Over his career Jonathan has developed a high level of technical knowledge and has been able to apply it to a vast degree of practical applications.
Jonathan's attention to detail and excellent communication ensure every client achieves the best possible outcome and receives the highest level of service. A cornerstone to the practice is the long term relationships developed with his clients over many years and Jonathan's interests outside work are spending time with family and friends, open water swimming, motorcycling and supporting the All Blacks.
You can contact Jonathan today at jonathan.hooper@mortgagechoice.com.au or 08 8445 9510.
Tammy Thornhill
Finance Broker, Cert IV MFB
Tammy joined Mortgage Choice Woodville in 2017 is a certified Mortgage Broker who is qualified to assist you in making the right decisions when it comes to all things lending. She is also almost finished her Diploma in Finance and Complex broking.
Tammy is an integral part of our loan writing team. She has well developed organisational skills and is very efficient in performing her duties. She is an excellent communicator with our clients and is a capable multi-tasker.
Tammy is passionate about turning her client's goals into reality. Her commitment to you is to make sure the right loan meets your individual circumstances. She will work with you to ensure you understand your options – from the initial enquiry right through to settlement of your home loan.
Away from the office, Tammy enjoys the beach, wine appreciation and spending time with her family and friends.
You can contact Tammy today at tammy.thornhill@mortgagechoice.com.au or 0402 943 869.
George Thomolaris
Finance Broker, Cert IV MFB, BCom, BAppFin, CA
George joined our team as a certified Finance Broker in January 2019, and is able to assist you in making the right decisions when it comes to lending. Although new to our team, George has 13 years experience within the finance industry.
George has been able to develop his technical skills and knowledge and apply them in a practical sense to help our clients achieve their goals. George is an excellent communicator and prides himself on making sure our clients are kept well informed and updated. Developing strong relationships with our clients is paramount to George's approach to work, this enables our clients to feel comfortable every step along the way.
Away from the office, George enjoys spending time and socialising with family and friends. He enjoys watching sports, in particular soccer, football and basketball. He also enjoys keeping fit and plays soccer for a local soccer club.
You can contact George today at george.thomolaris@morgagechoice.com.au or 08 8445 9510.
Malcolm Simpson
Financial Adviser, CFP, GDipFP, BCom (Hnrs), AR no: 000327518
Malcolm is a highly focused Senior Financial Adviser with 15 years of financial services experience gained in the UK and Australia. Since 2008 he has been providing financial advice to a wide range of clients in Adelaide. His passion for providing the very best advice fueled him to continue his development and in 2012 he received the Certified Financial Planner (CFP) designation, the industry's most prestigious professional qualification.
Originally from Scotland, he moved to Australia with his South Australian wife so they could enjoy the incredible family lifestyle with their two young children. Working in Glenelg and living in North Brighton, he is very fortunate to be part of Adelaide's premier coastal community.
Malcolm's strengths lie in helping people identify their goals, developing their personalised strategy and keeping everything on track. He enjoys guiding and coaching his clients, always being there for the big decisions, helping to protect their family and lifestyle and ultimately make the most of their situation.
You can contact Malcolm today on 08 8445 9510.
Simone Read
Administration Manager
Simone is highly experienced with over 25 years Administration experience working with both corporate and small businesses across a wide range of industries including retail, service and export.
Simone prides herself on her organisational skills and attention to detail. Her focus is on ensuring she provides our clients with the best possible customer service by operating in a very efficient and timely manner.
When she's not working, Simone's enjoys the beach, wine appreciation and spending time with her family and friends.
You can contact Simone today on 08 8445 9510.