Our team at Mortgage Choice Port Adelaide are dedicated to providing you with service that goes beyond your expectations. From the professionalism of our Loan Consultants to the prompt file follow ups of our Sales Support team, our entire focus is ensuring your transaction moves through from enquiry to settlement seamlessly for you.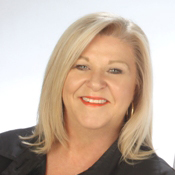 Kerry Teakle
Principal & Mortgage Broker
Kerry has been a Mortgage Choice franchise owner since 1998.
In nearly 18 years, she has not only built her own business but has always played an active role within the larger company. Her contributions include participation in the mentoring program for new franchisees and holding membership on the Franchise Advisory Council.
Kerry is a consistent top performer within the Mortgage Choice group and is the recipient of many awards. Testimony to her quality service is the extensive repeat client base that she has, along with the numerous referrals she receives from satisfied, happy customers.
Kerry enjoys spending time with her son, social games of Lawn Bowls, walks along the beach and the company of her many friends.
m: 0413 152 871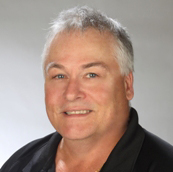 Darren Teakle
Principal and Mortgage Broker
Principal together with Kerry, Darren has been with Mortgage Choice since 1998.
Darren carries out a variety of tasks, including liaising with suppliers, marketing and financial control.
Darren enjoys spending time with his son, basketball and entertaining friends.
Darren was recently accredited as a Mortgage Broker to assist Kerry in the Mortgage Broking side of the business.
Malcolm Simpson
Senior Financial Adviser
Malcolm is a highly focused Senior Financial Adviser with 15 years financial services experience gained in the UK and Australia. Since 2008 he has been providing financial advice to a wide range of clients in South Australia. His passion for providing the very best advice fueled him to continue his development and in 2012 he received the Certified Financial Planner (CFP) designation, the industry's most prestigious professional qualification.
Originally from Scotland, he moved to Australia with his South Australian wife so they could enjoy the incredible family lifestyle with their two young children. Working in Glenelg and living in North Brighton, he is very fortunate to be part of Adelaide's premier coastal community.
Malcolm's strengths lie in helping people identify their goals, developing their personalised strategy and keeping everything on track. He enjoys guiding and coaching his clients, always being there for the big decisions, helping to protect their family and lifestyle and ultimately make the most of their situation.